How to Write with Zettelkasten?
Whether you're a student or just an ordinary white-collar, as long as you need to write, you know it's not easy.
For example, as an undergraduate, normally you're required to write a dissertation of about 15,000 words before graduation. Most of you will feel reluctant at first, since you'll find it hard to take, emotionally.
However, once your heart says no, it's less likely to actively work on your dissertation, which can result in a decrease in efficiency.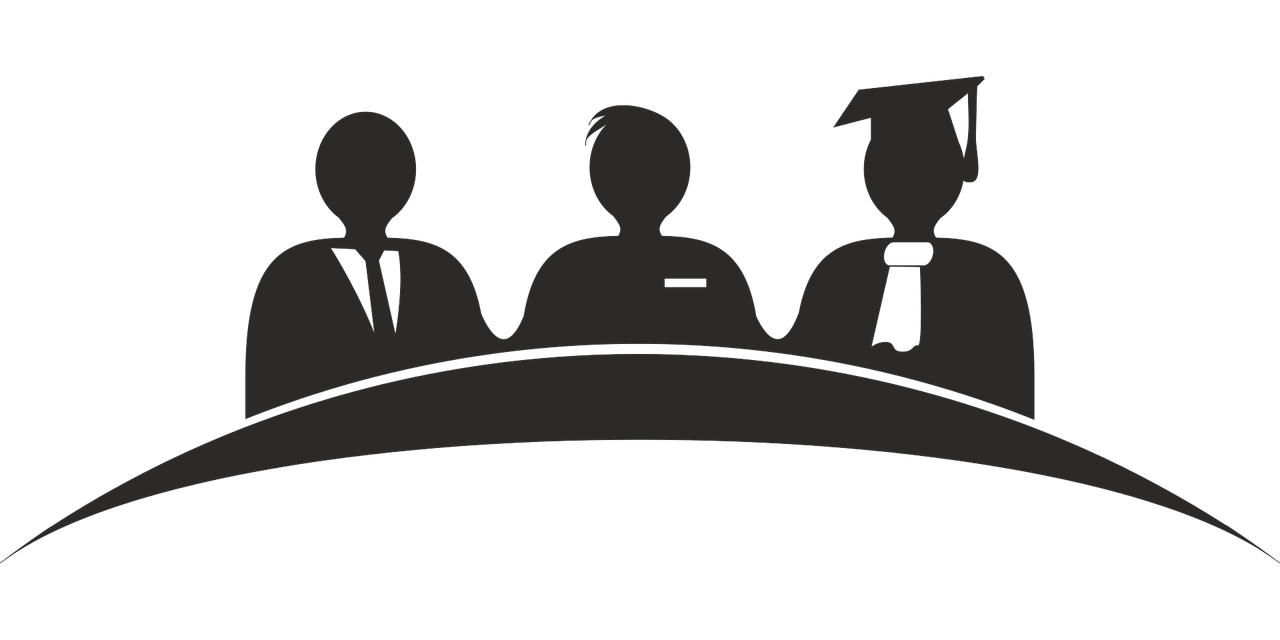 Also, for academic writing, it's impossible to write at one stroke considering its depth and professionality. Therefore, it also involves serious research and experiments, data analysis, and constant revisions.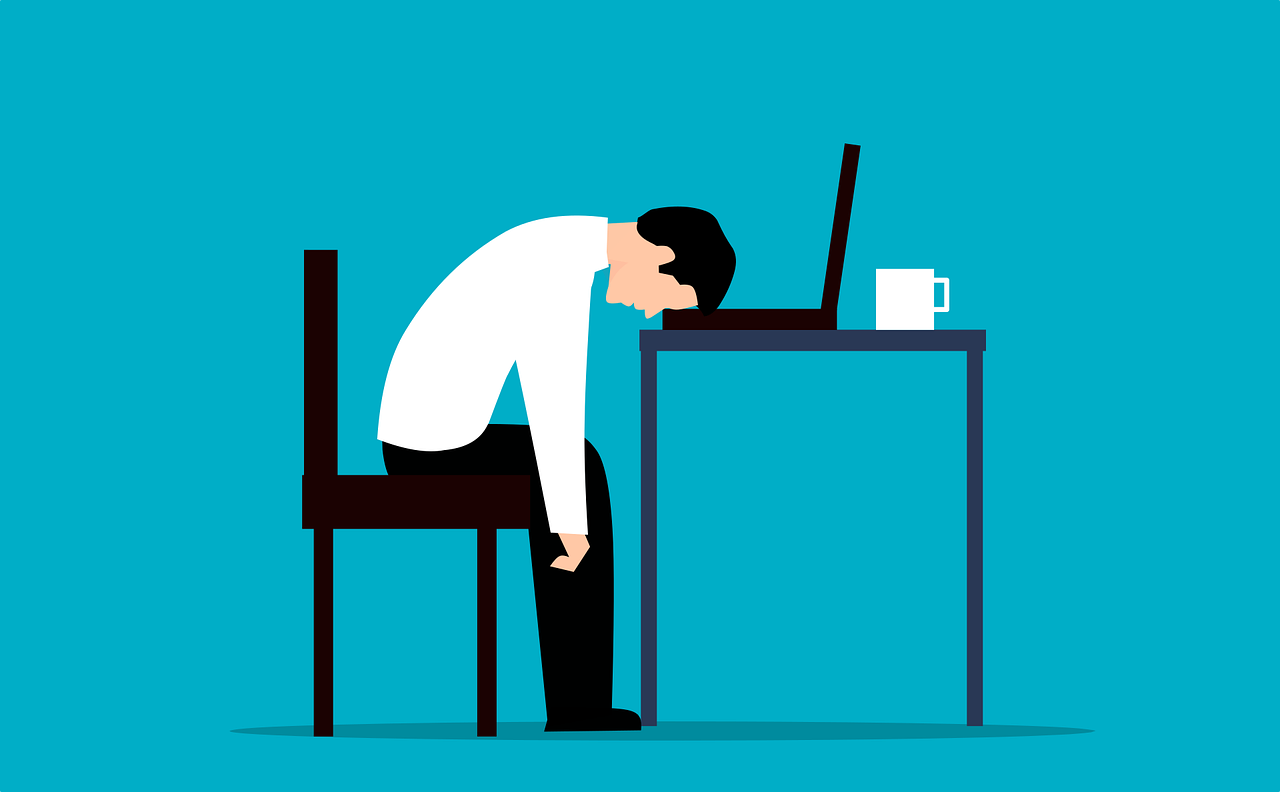 By far, your emotion probably has been pushed all the way up to its limits, and any more stress, even the slightest, can lead to a decrease of writing quality or the lack of new ideas incoming.
What are you supposed to do to save yourself from such anxiety?
Zettelkasten can help you with that.
What is Zettelkasten?
Zettelkasten is a note-taking method that has been used in research and study in the form of cards, a little card to hold your sprinkles of inspiration systematically.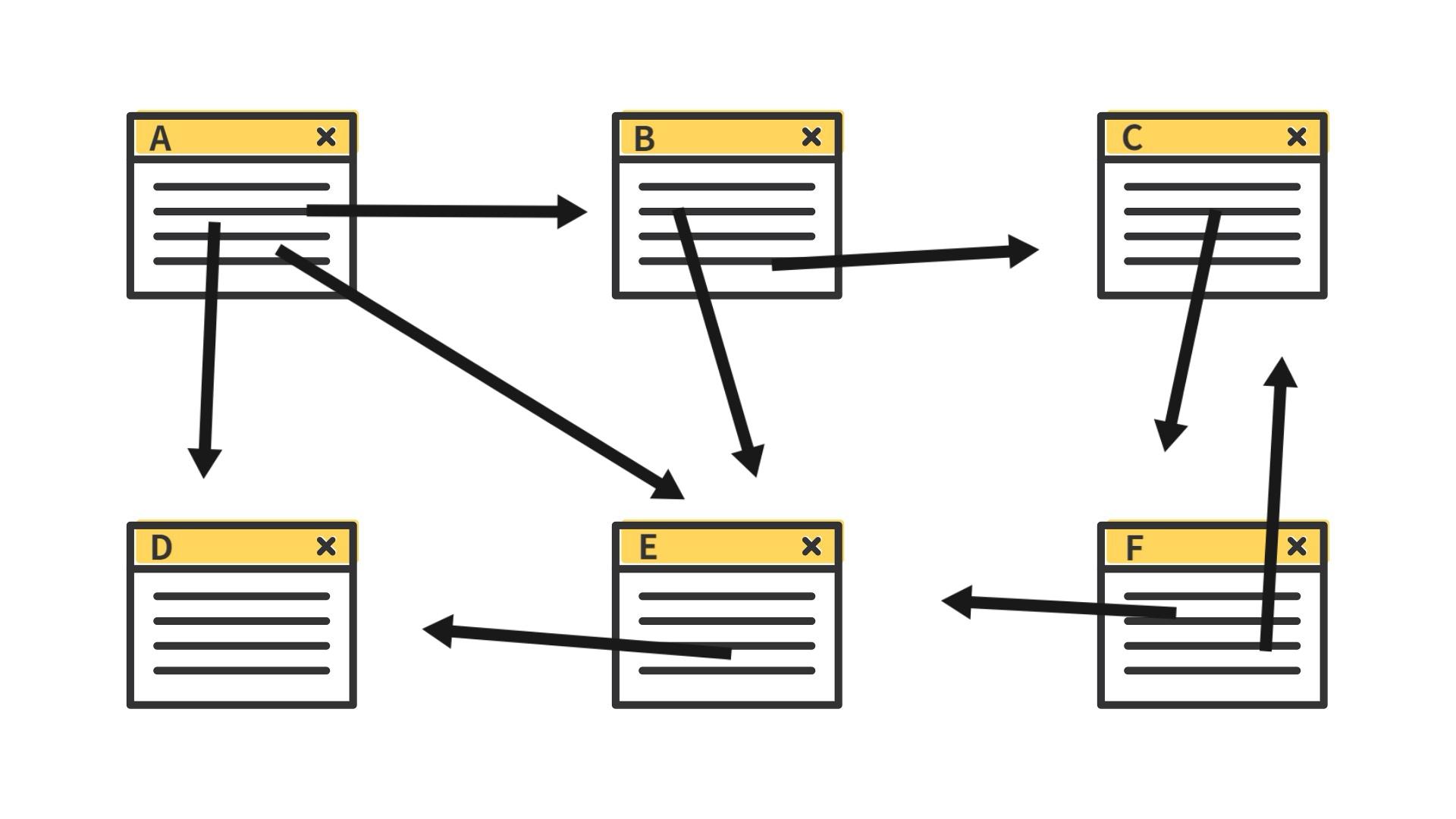 Zettelkasten works even better with long-form writing. You don't always have to write all the way from the beginning to the end, rather, you can choose any piece of card to start with.
Therefore, writing on cards is much easier to put into practice as it largely reduces your emotional burden.
What else makes Zettelkasten such a useful method for writing?
Read below and you'll see.
Why do you need Zettelkasten for writing?
You might not know this, but many well-known writers prefer to use Zettelkasten or a similar note-taking method to help with their writing.
When Herbert Gold from the Paris Review asked Vladimir Nabokov about his writing method, he answered rather straightforwardly, "I fill in the gaps of the crossword at any spot I happen to choose. These bits I write on index cards until the novel is done."
That's how he wrote Lolita, Pale Fire and Speak, Memory.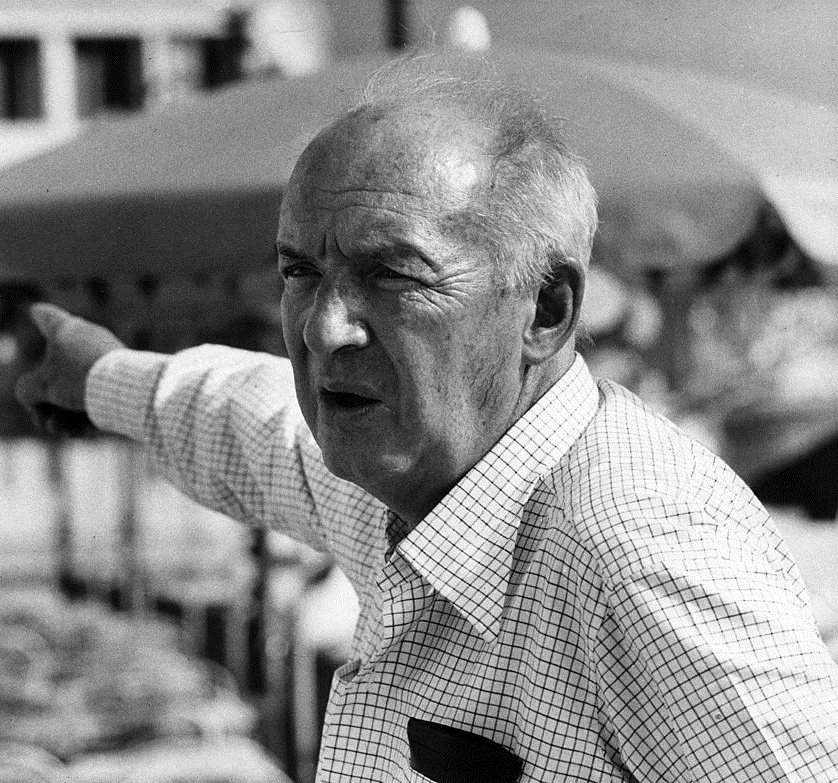 Haruki Murakami, the Japanese writer, whose bestsellers enjoy worldwide popularity, uses a metaphor when talking about cards: "Novelists need lots of drawers inside their heads when they write novels." Zettelkasten is the drawer that holds countless cards of inspiration.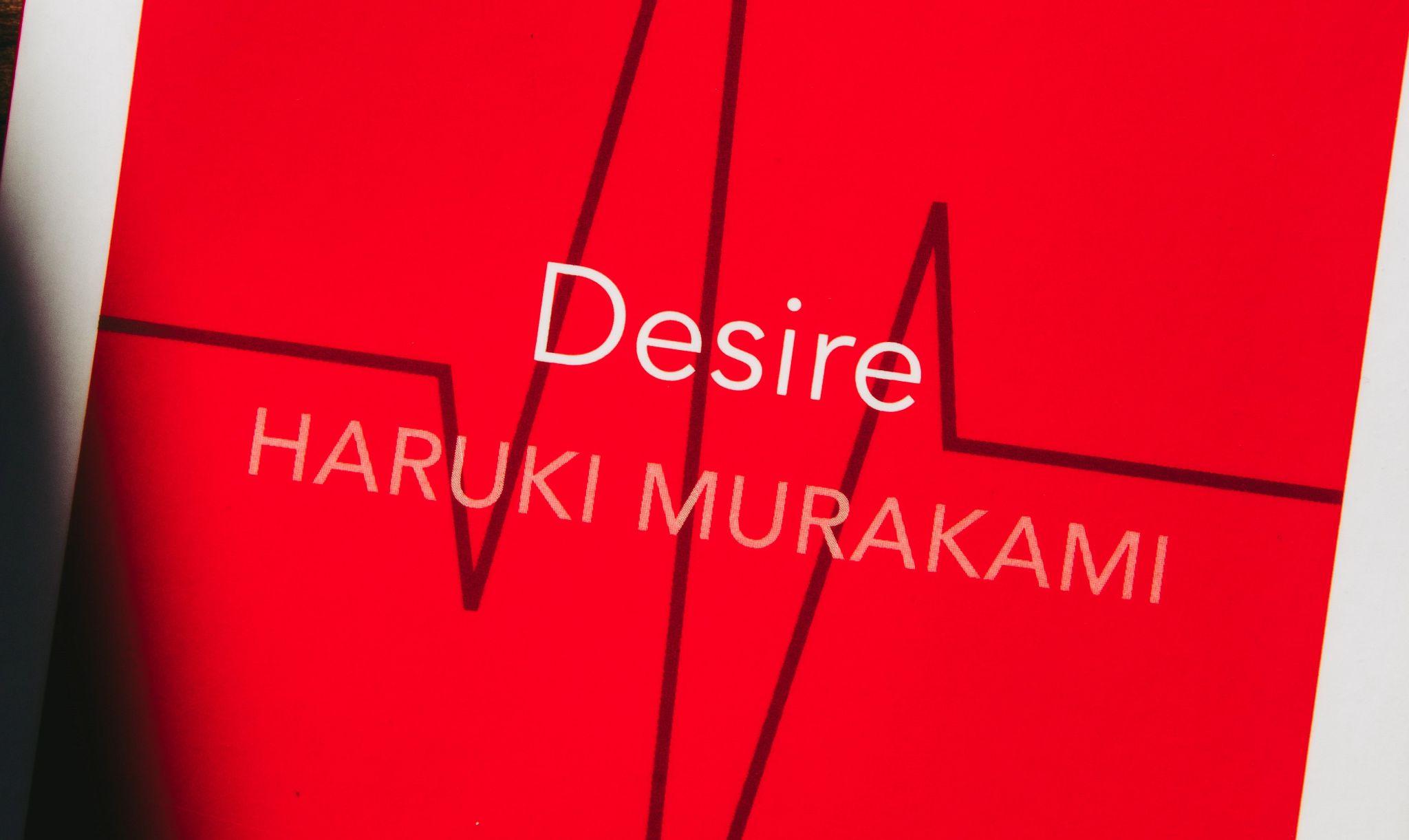 So what's the magic behind Zettelkasten?
Cards are small yet sufficient enough to hold the most important message and help you stay focused on what you currently have at hand.
Meanwhile, you can enjoy a more flexible writing experience as you can adjust your writing order at your own pace and preference.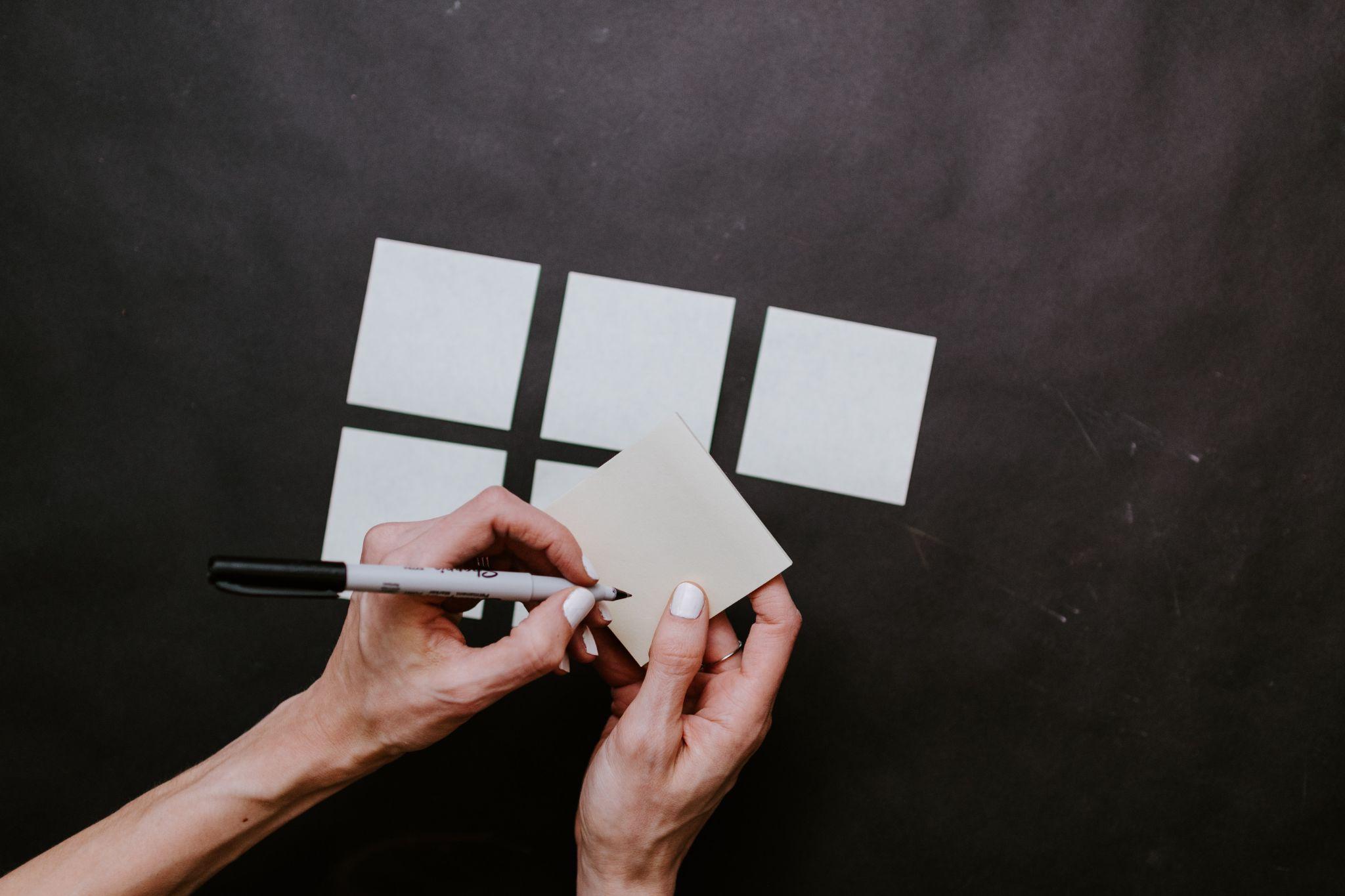 Want to try for yourself? See below and you can start your first Zettelkasten with Effie right away.
How to use Zettelkasten to write with Effie?
With Effie, a writing software, it's very easy to get started. Because apart from providing an immersive writing experience, she also upholds a similar Zettelkasten system with its folders, sheets, and editor.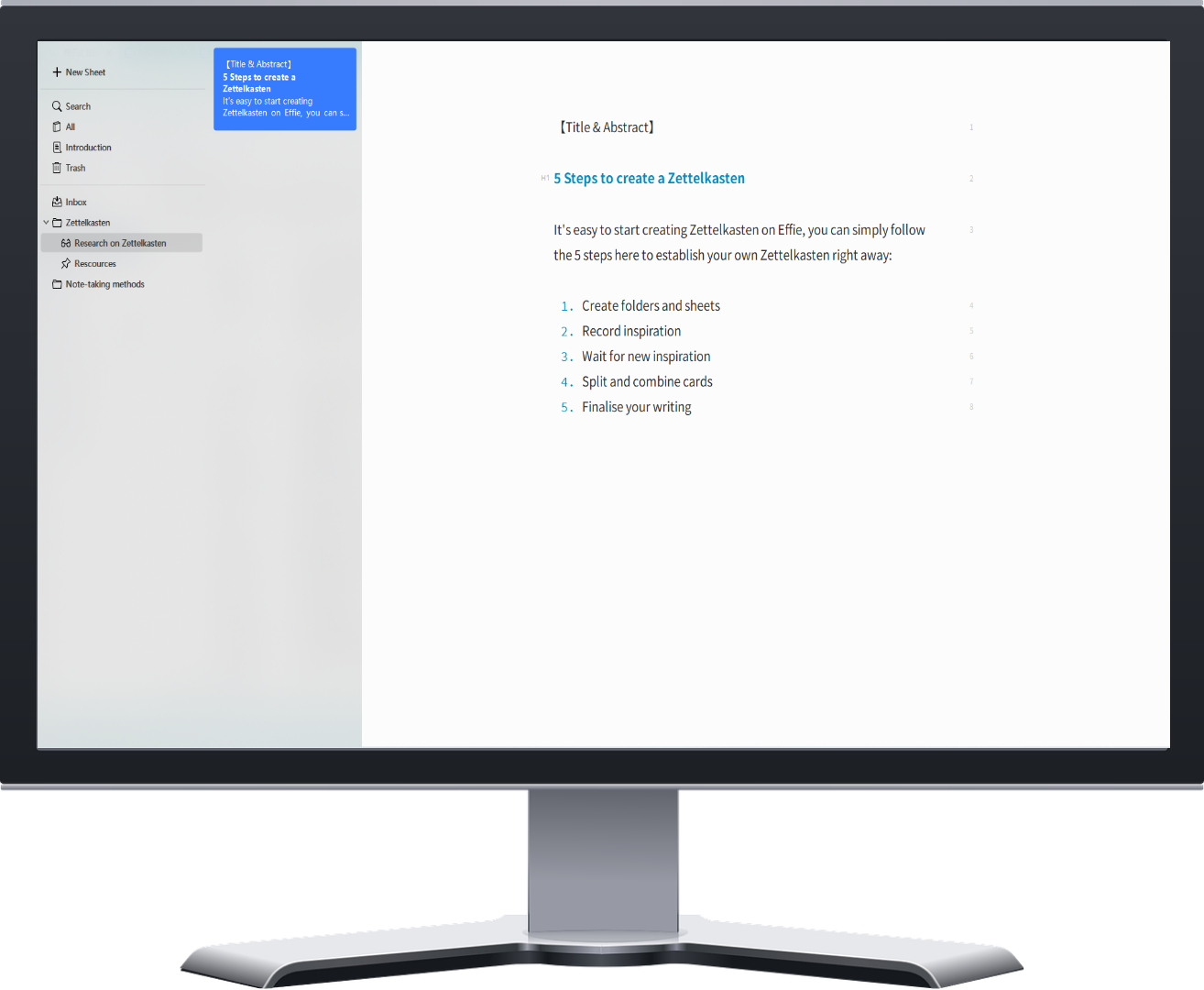 In Effie, sheets can be seen as cards, and you can group them by creating folders for different projects. And when you seek a place to put down some serious writing, you can then jump right into the editor, and start writing.
Here are 5 steps you can follow to start creating your own Zettelkasten in Effie:
1. Create folders and sheets
Create folders, subfolders, and sheets, and name them by your personal preference.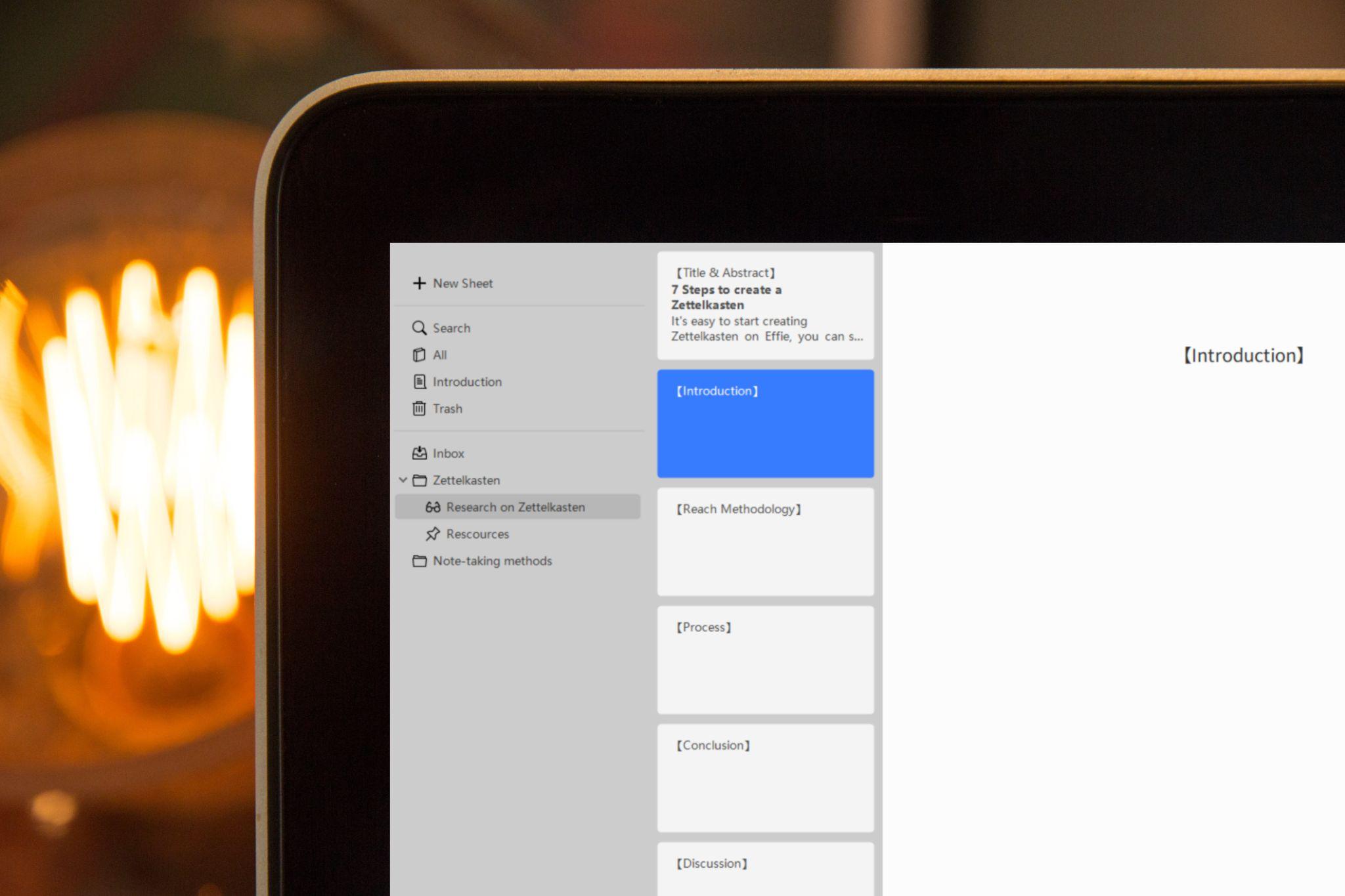 For example, for academic writing, you can name each sheet as Title and Abstract, Introduction, Reach Methodology, Process, Conclusion, Discussion, and References.
2. Record inspiration
Whenever you come up with a new idea, just create a sheet with a title and an abstract, or you can polish your current sheets anywhere, anytime.
3. Wait for new inspiration
Running out of inspiration?
Don't worry. If you hit a plateau writing on the same card, just leave it like that for some time, and look for some other cards that are easier to begin with.
4. Split and combine cards
As you write more, it's also necessary to split and combine cards as needed to avoid information overload and achieve logical writing.
5. Finalise your writing
After you finish writing each card, you can then start to reorder your cards based on your logic.
This process also involves constant revisions and adjustments until one statement is strongly bound to another.
Little heads-up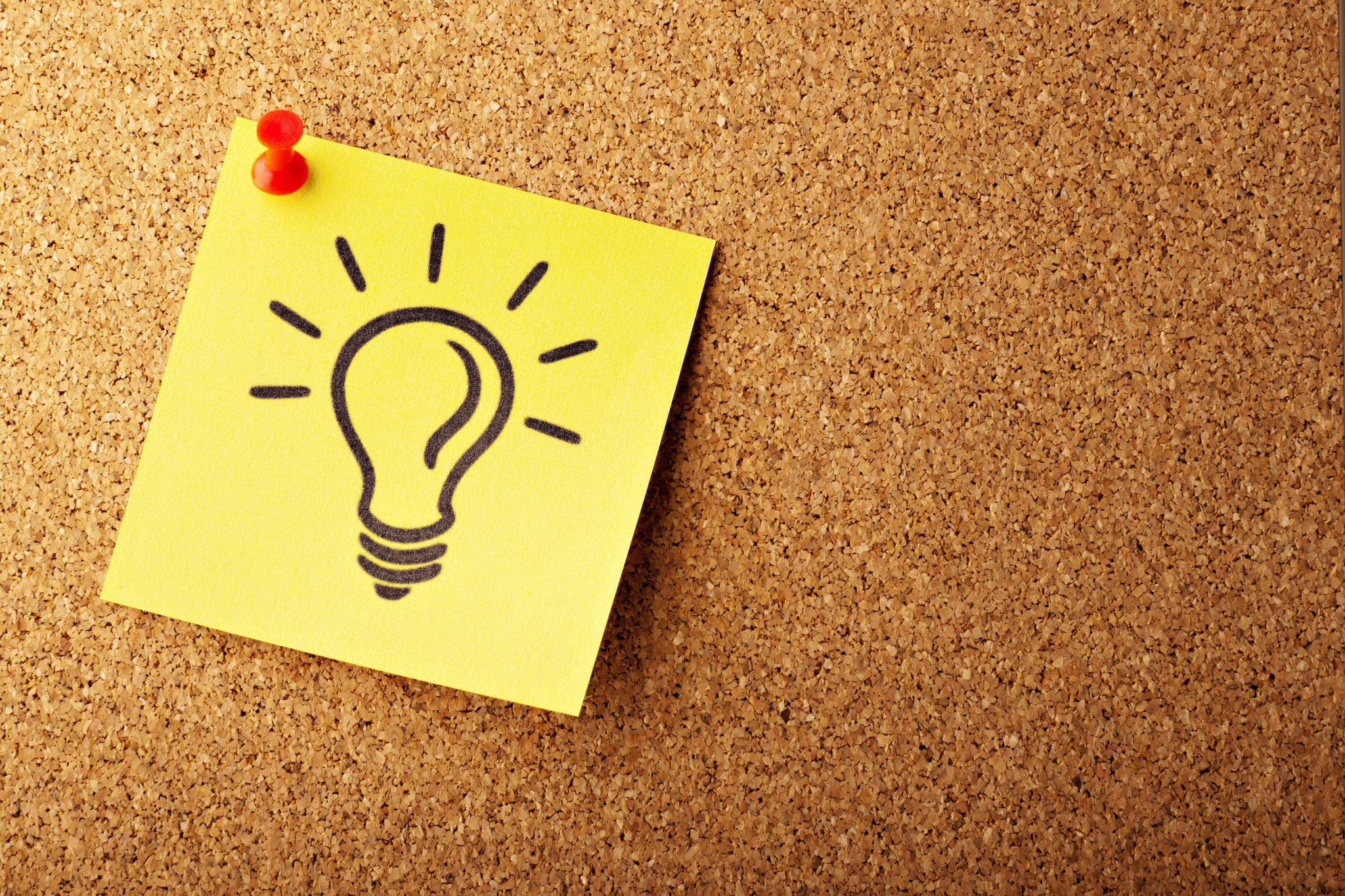 The abstract of cards
An abstract of one or two lines at the beginning of each card can be really helpful in previewing content, especially when you've created large numbers of sheets.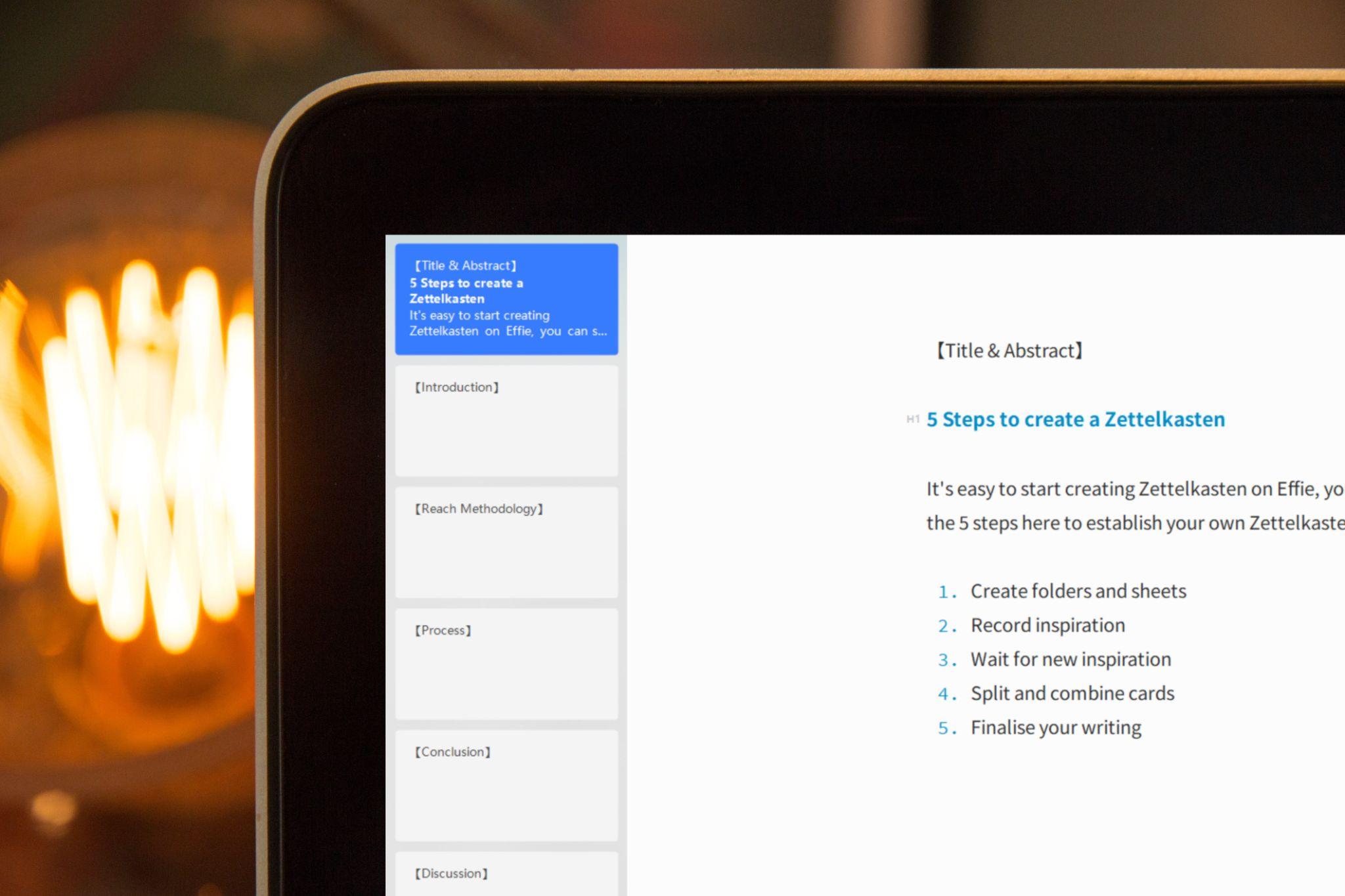 The number of cards
It's better to put a string on the number of cards created to prevent information fragmentation.
For an article, the number of cards should be less than 15.
The order of cards
In Effie, you can manually drag and drop cards to change orders, or you can choose to sort by title, modification date, or creation date.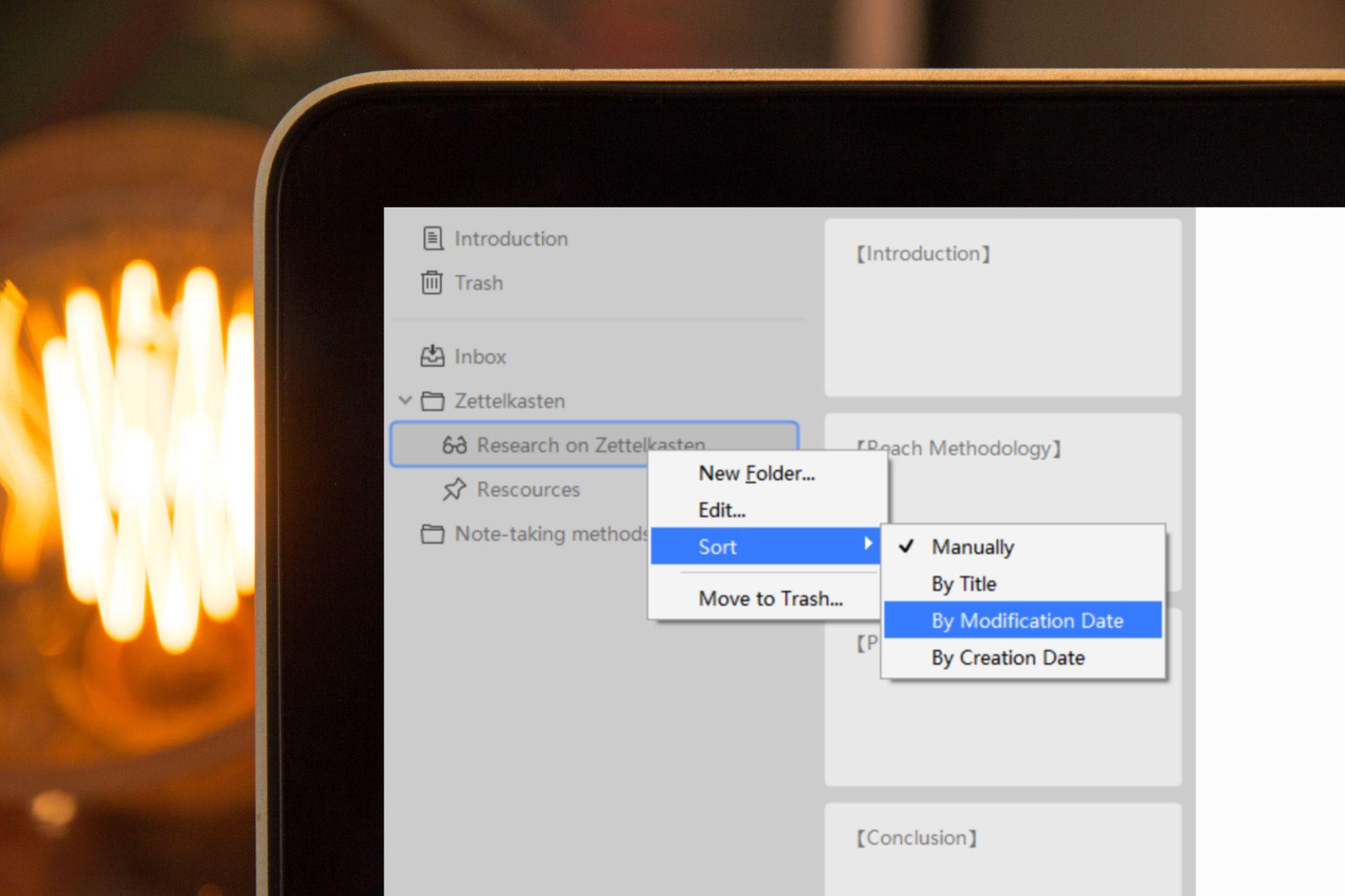 Name the card
It's more distinguishable to put a date or a name on a card.
For example, 28 March, 2021 Research on how to use Zettelkasten more effectively, or Card 1 Research on how Nabokov makes use of cards.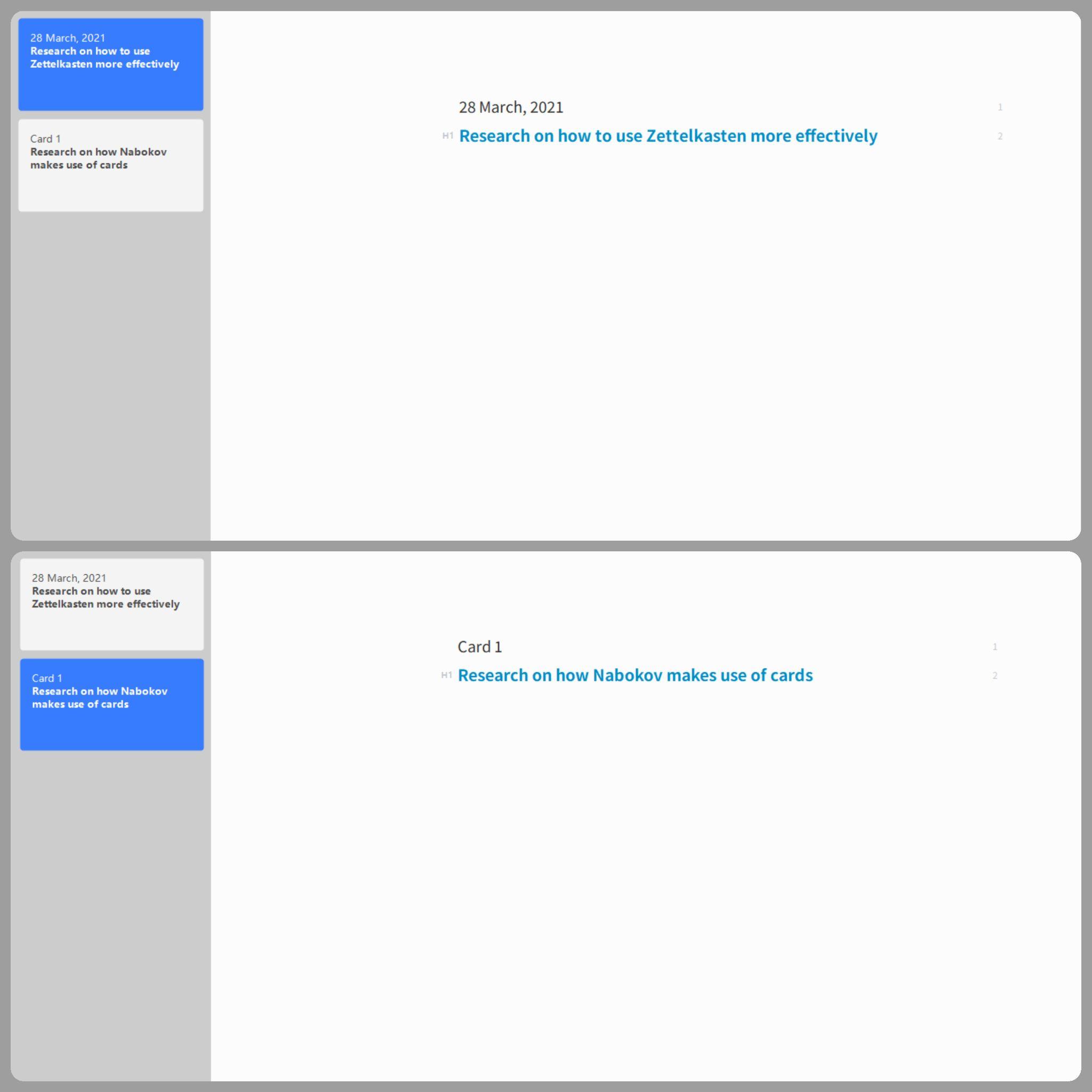 Therefore, you don't need to open every sheet before you know what it's about.
The split and combination of cards
Splitting and combining cards matter a lot for later stages of writing as you'll gradually come up with a vague writing order for your work.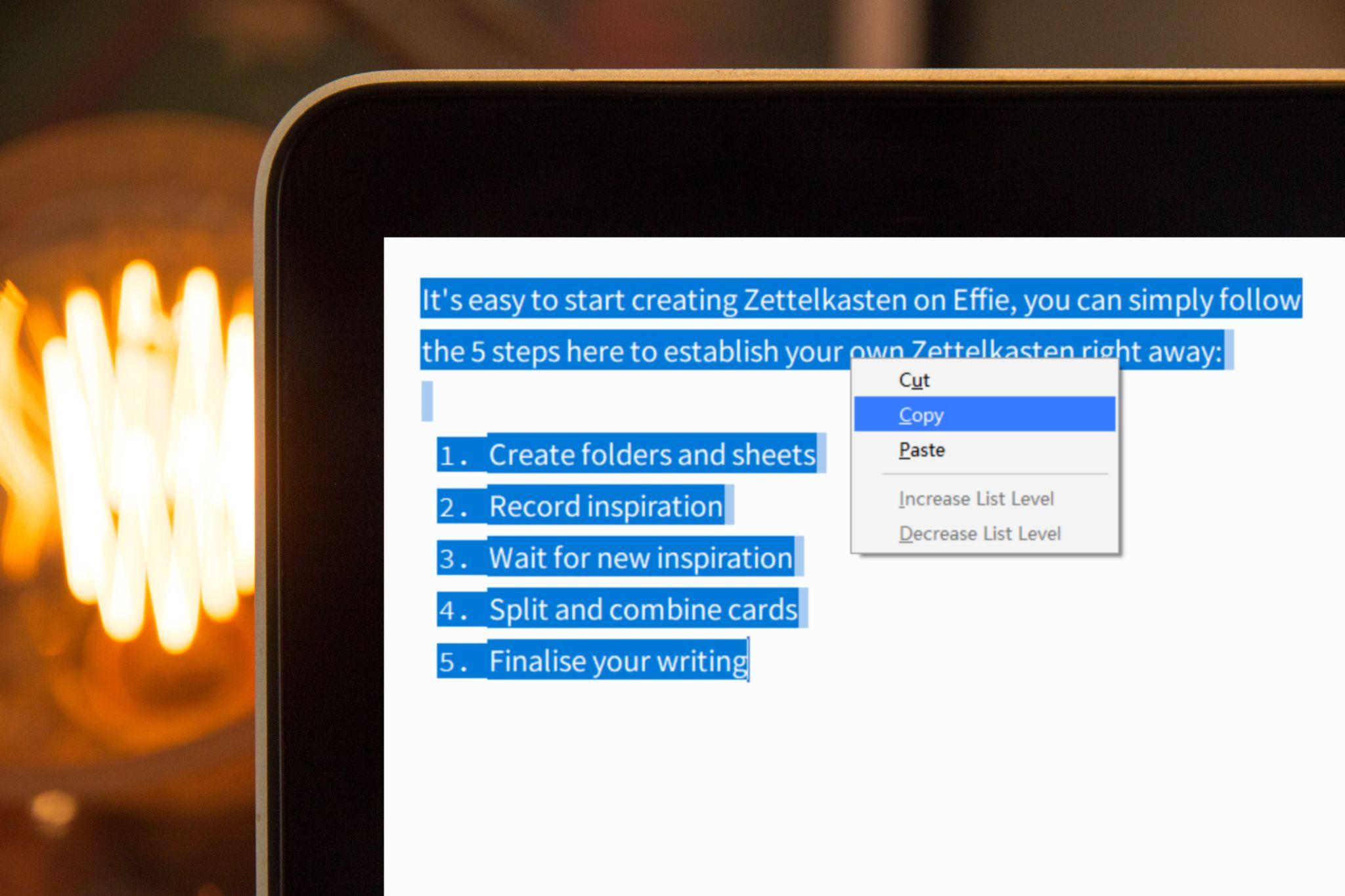 Anytime you'd like to split the content in two or combine two cards into one, you can use copy and paste to quickly reorganize your content.
Switch among cards
Press the Ctrl or Command key and the Up or Down arrow key on your keyboard to quickly switch among cards. There is no need to lift your fingers from the keyboard.
Folder setting
In Effie, you can create as many folders as you'd like to, and break them into sub-folders if you think it facilitates your writing.
See? It's not that hard to start Zettelkasten. And with the help of Effie, you can easily capture ideas, unblock creativity and turn your thoughts into something valuable.
So what are you waiting for? Download Effie and begin creating your own Zettelkasten and make your ideas happen in the blink of an eye.