Renuka Gavrani on How Reading and Writing Has Helped Her Achieve Success on LinkedIn and Medium
Back in 2019 when Renuka Gavrani hardly know what she'd like to do in the future, reading and writing were and have since been a great source of joy and encouragement, guiding her way to be a better self.
Now she has 6.5K followers on Medium and 50K followers on Instagram where she continues to share more and more useful tips for those who also need help. Read on to find out how Renuka overcomes life struggles and how she motivates herself to keep moving forward.
Tell us a little about yourself.
I'm Renuka Gavrani, a writer and book blogger. I started my journey as a writer back in 2019 when I didn't know writing on Quora would make me a writer in one way or the other.
I was writing on Quora during my college time because, a) I didn't know what's my passion so I was trying my hands at everything, and b) I was going through a lot of stuff so I thought let's share what I know so that people don't go through the similar mistakes, c) My friend told me he had 16k views so I thought 'if he can, so can I'.
However, when Covid-19 hit the world, I was sent back to my hometown, and with growing stress about my career, and lack of personal space, I was growing more frustrated so I randomly started reading books, and then there was no going back.
But within the next two years, I read almost 100 books (fiction & nonfiction both). I also made an Instagram account because I wondered 'This information is life-changing so let's share it with others. That's how I became a book blogger.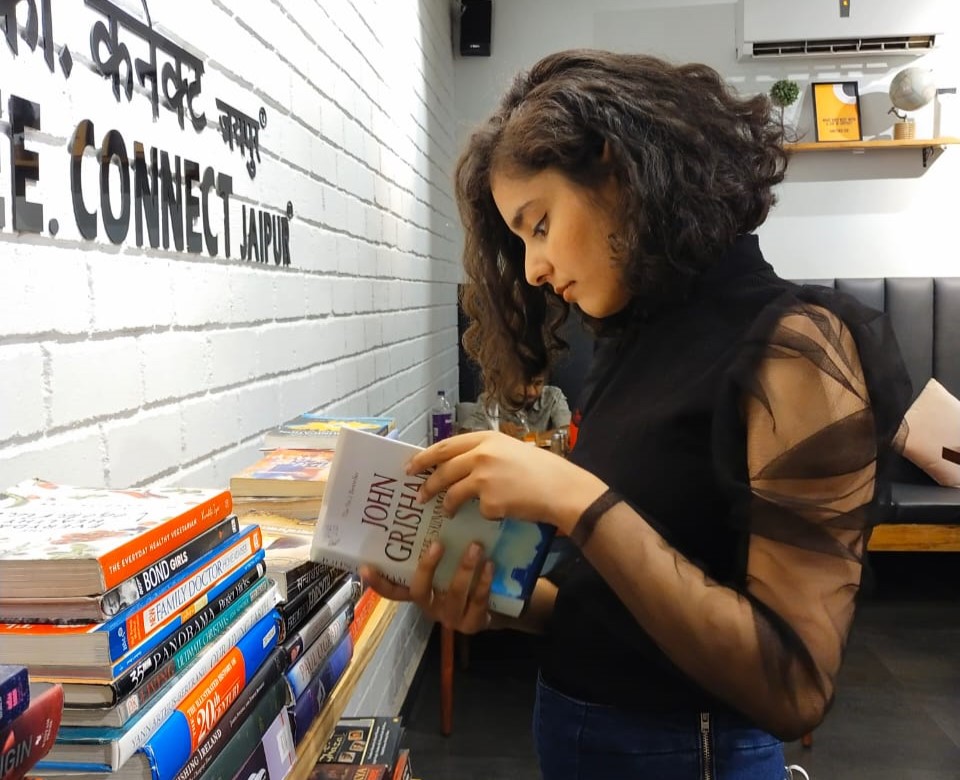 After that, I started writing on Medium even when Medium doesn't pay Indian writers because I was just in LOVE with the idea of writing. I kept writing and in no time, I became a top writer in various categories. What keeps me going even now is the love, respect, and support my readers bless me with.
I also provide ghostwriting writing services to other creators and CEOs who don't have time to build their own brands. Apart from being a freelance content and ghostwriter, I am also an author of a book, Cash it on LinkedIn which is available on Gumroad (soon on Amazon). I'm also working on two other books and one of them will be out by the end of the year.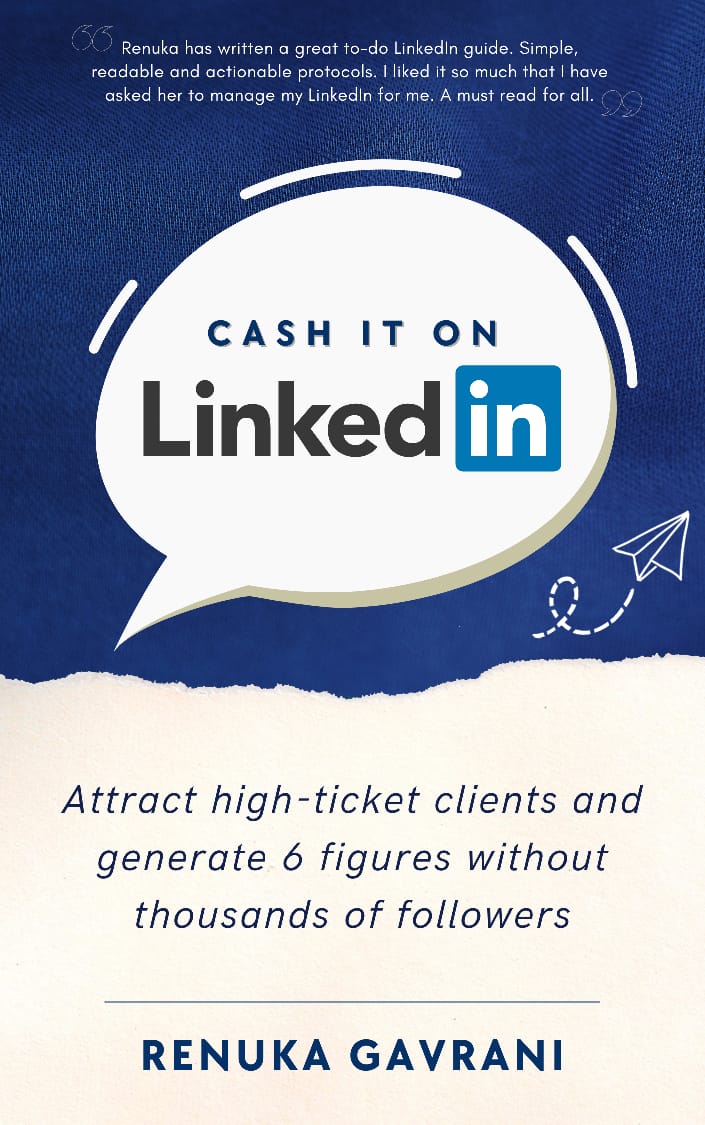 You mentioned that you've read around 100 books, what's your favorite author at that time and why do you like him/her?
I actually started reading books back in 2020 after Covid-19. So I've been reading for two years now.
I really love Robin Sharma's books. My first book was The Monk Who Sold His Ferarri. That's where I started my reading journey.
I really like his writing style and how he makes complicated topics very easy to understand.
Sometimes it can be very toxic or heavy to read. His books are mainly non-fictional. But all these lessons are really great to consume. And I don't feel like I'm reading a non-fictional book.
How did reading help you build a personal space and cope with frustration during Covid-19?
So in my family, there's not much of a thing called personal space. That didn't bother me much until I grew up.
I used to live in another city before my graduation. But when Covid-19 happened, college just washed down and everything was taking a back seat. So I was sent to my hometown where I didn't have my own room. Every time that I wanted to try something new, I was always surrounded by everyone.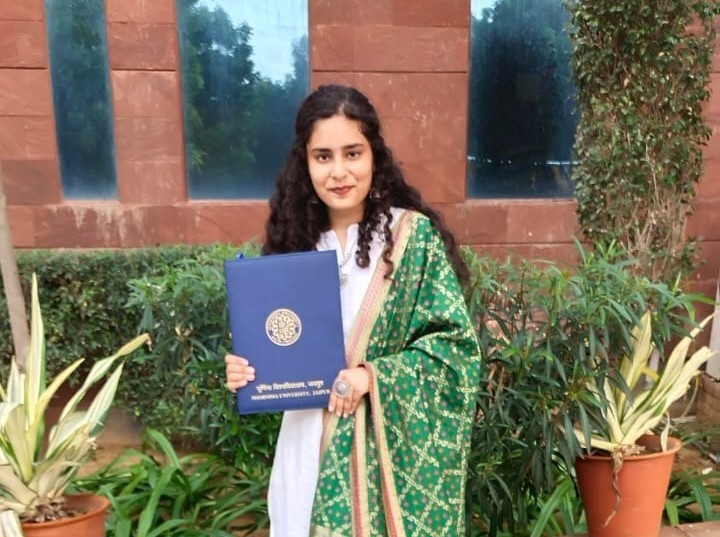 Besides, I still didn't know what I was supposed to do in my life at that time, while everyone from my class and every one of my friends knew their passion, and what they'd like to do in their life.
Also, there is a comparison with my siblings. I was really confused and started thinking what if she is more successful than me, and what if I don't find out what I want to do in my life?
And after college, there's no escape. You have to be on your own. You have to earn money. So I was quite frustrated when college is about to end after Covid.
That's when I read my first book, The Monk Who Sold His Ferarri as I mentioned. It was shared by one of my teachers.
After reading this book, I began to look at my own behavior – how I was becoming more aggressive to everyone in my family. Not knowing much wasn't something that was going to kill me. It's not like the end of my life.
If someone becomes more successful than us at our age, we start to feel that our life has fallen apart. But if we have our own definition of success, then there won't be any competition. Or no matter what others are doing, we'll not be affected by that.
I also learned the importance of meditating. So I started meditation at that time as well. That's what I've learned the most from reading.
What topics do you often share on Medium and what encouraged you to eventually write a book and more?
I started writing on Medium in 2021. But at that time Medium didn't pay Indian writers. So I dropped writing on Medium for a while.
But then I got back in February 2022 after I started reading. I write about book recommendations and what I've learned from books such as happiness, journals, and lifestyle. But for the past few months, I've been writing about self-help content mostly.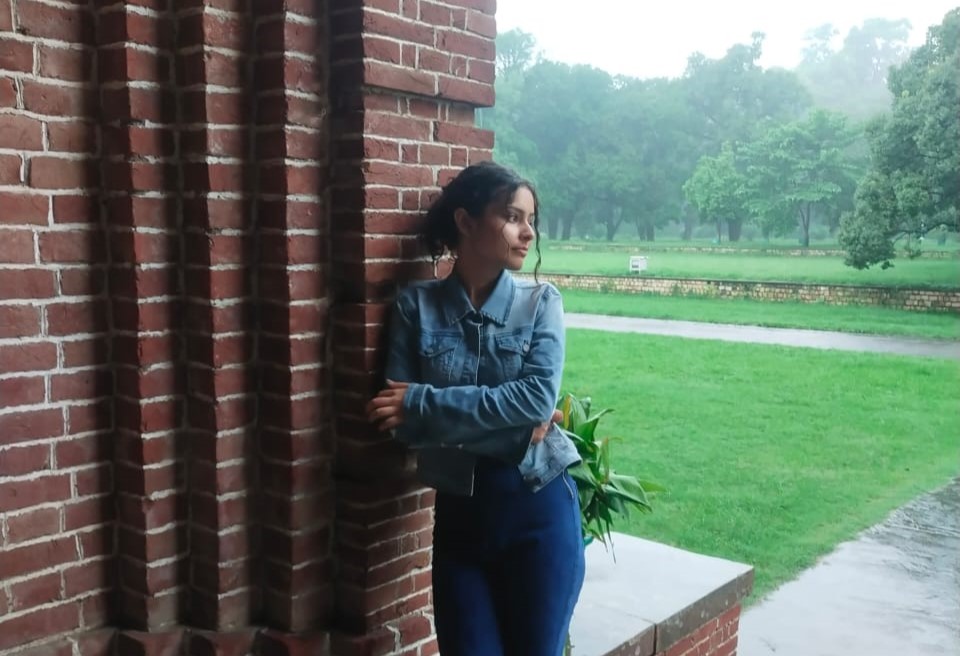 My first book, Cash it on LinkedIn is about how you can grow on LinkedIn as a freelancer. Back then when I started to write on LinkedIn, I didn't really have any client for the first few months. I watched a lot of videos on how to grow on LinkedIn, but all these advice are quite repetitive, and not working for me.
So what I did was explore the platform on my own, and I felt I should write a book on what I've learned that will help other freelancers.
How do you keep on having new ideas for writing?
I believe that there are tons of advice on this. But I don't fall for any of them. I just either stare at my computer screen or I'll just shut down my computer, listen to some YouTube videos, go for a walk, or do anything that is not related to writing.
I think people must be felt when they're reading your words. So I don't like to force myself to write when I don't feel like writing.
What do you like most about Effie?
So when a new idea comes into my mind, I like to mind map what I have. When I'm writing my new book about Medium a month earlier, and I had this new enthusiasm and excitement when a new idea came to my mind. I just don't like to waste that excitement and that's why I like to make things really fun.
What I like most about Effie is that it fulfills my need to make things fun.
It has really cool functions. You can add pictures, you can make things colorful in many different ways. You can also mind map and then convert it into an image.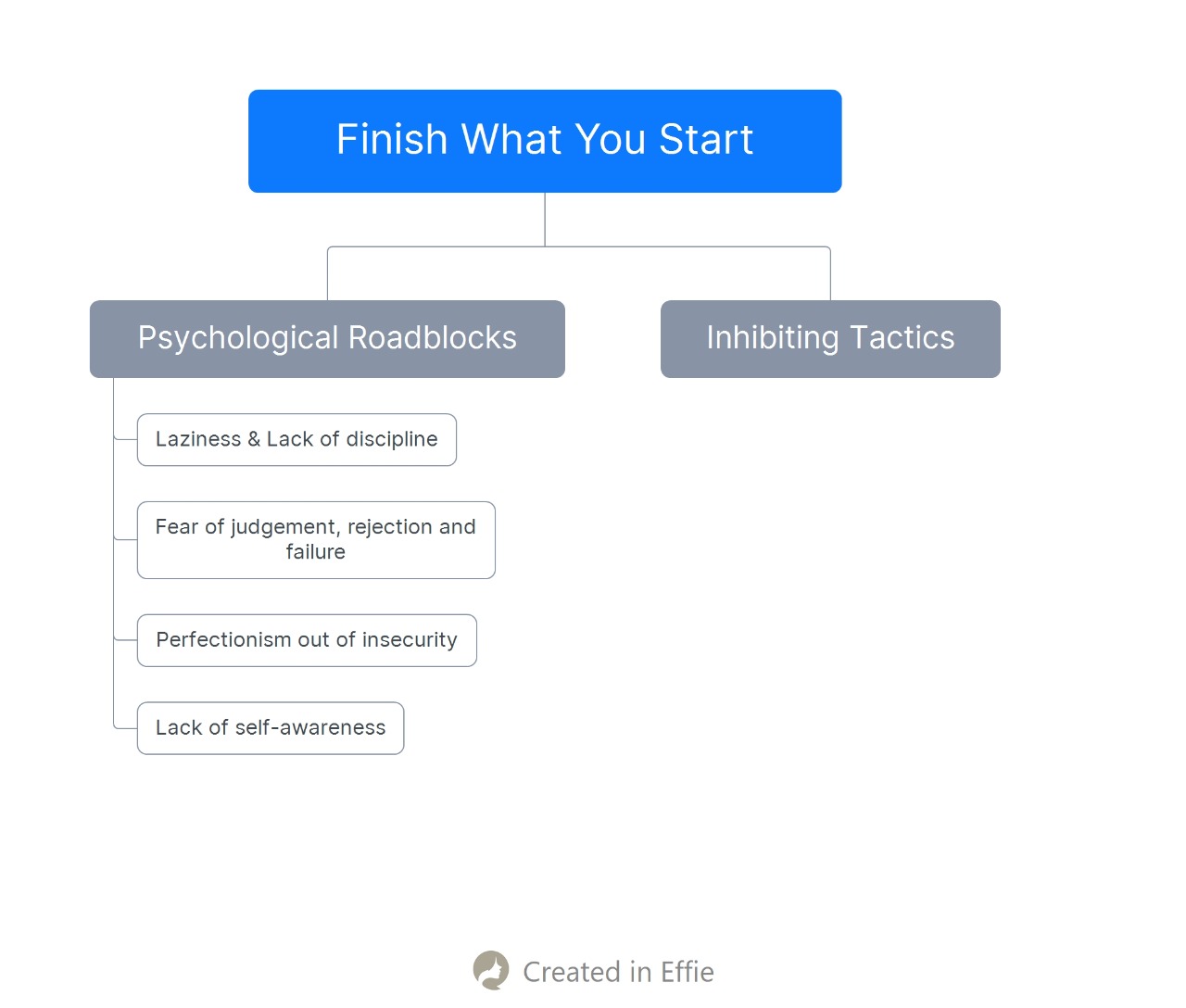 I used to mind map in my journals or notebooks. But then they sometimes get lost or I need to go back to my notebooks again and again.
But with Effie, I can actually save my mind map as an image. And use that image as my desktop or mobile wallpaper to keep reminding me of the ideas I have. It's easier to access to.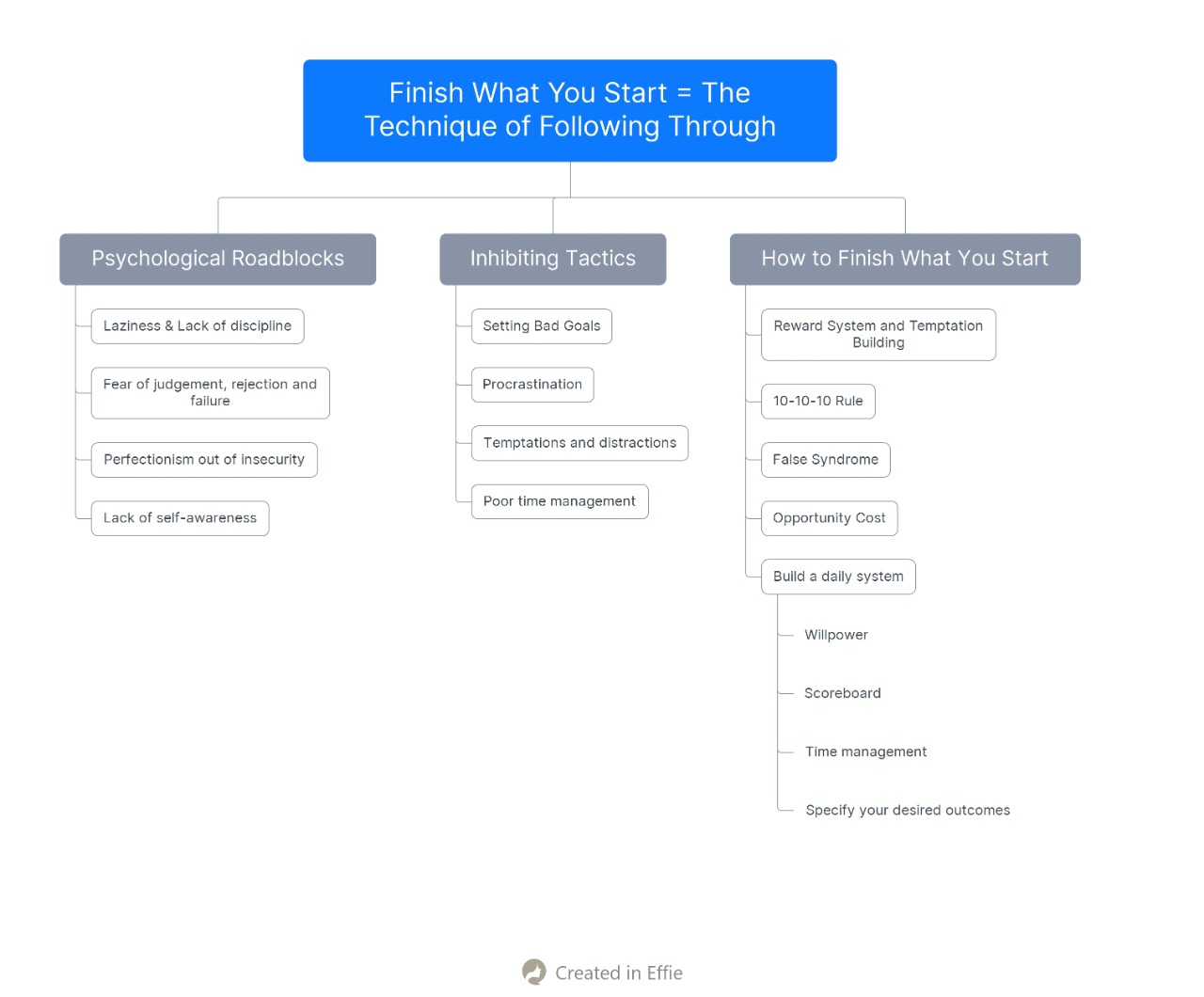 I usually don't use any writing tools apart from Google docs and Microsoft Word because I was too afraid they were too hard that I'm not able to understand. But Effie is quite easy to start with even when I'm new to it. I just need to click and edit.
Could you tell us a bit more about the book you wrote and the other two you're currently working on?
The book I'm currently working on is about how to grow views and audiences on Medium, specifically for those who belong to countries like India, Pakistan, and Bangladesh where they want to make money through Medium but they're not able to.
I think that even if Medium doesn't pay you directly, you can still make money on Medium and meet great audiences. Besides, it's a free platform, which has tons of audiences. It allows you to make as many mistakes as you can.
If you're a new writer, you can learn how to structure your blogs, and what to write in a way that attracts more audiences. I'll show them different ways of reaching out to more opportunities on Medium and how to become a writer who doesn't get ignored.
Want to know more about Renuka? Feel free to check out her latest post on Medium or read more with her on Instagram (@renuka_reading)