How Can You Become A Novelist?
According to Frontier Economics, book-to-movie adaptations nowadays are more successful than original screenplays as the former generates 53% more revenue than the latter. Also, a stunning 70% of the world's top 20 grossing films are based on published materials.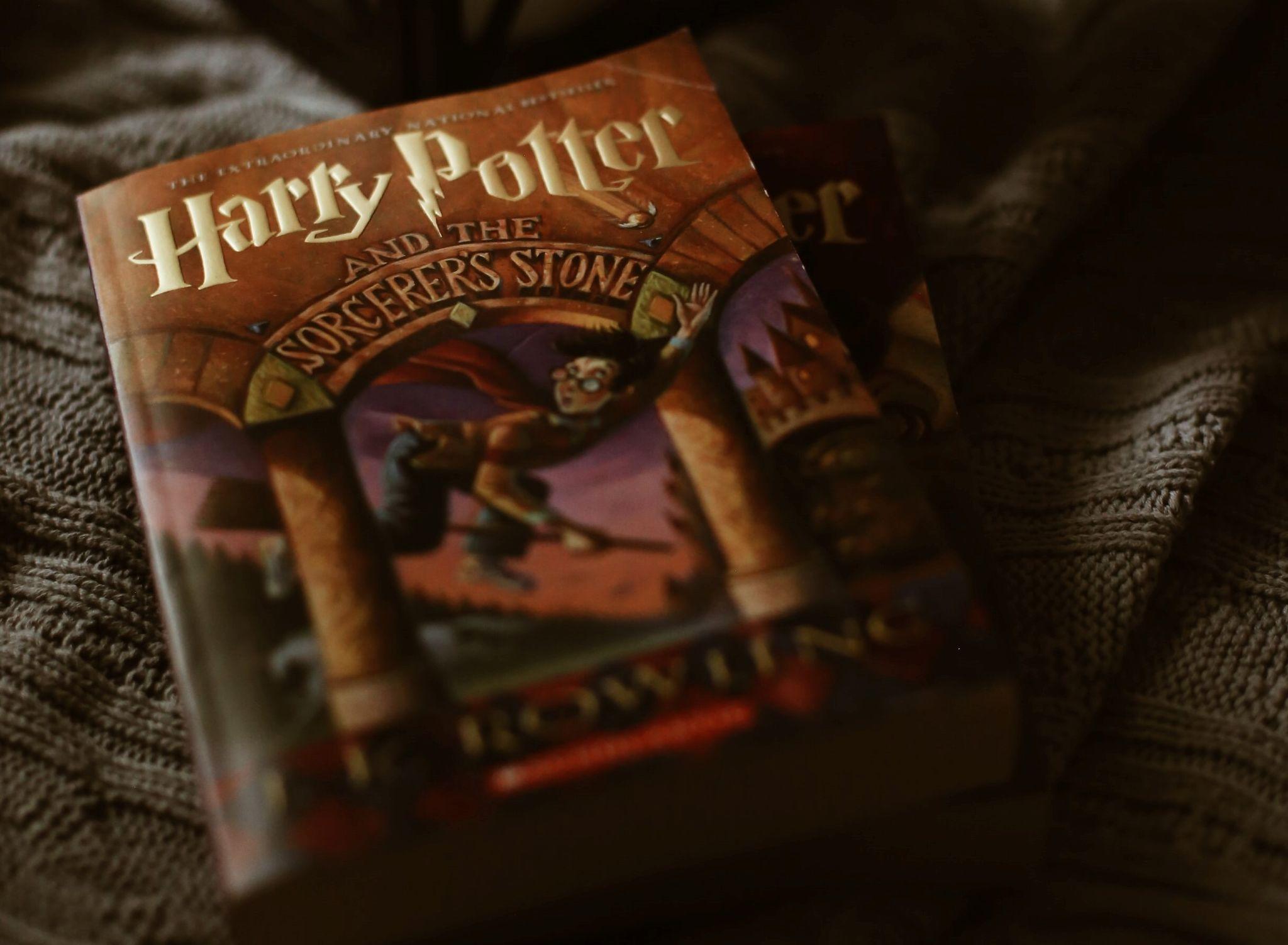 As such, writers are motivated to write more, so there are more book-to-movie adaptations.
Suddenly, becoming the next J.K. Rowling isn't just daydreaming anymore. If you have a passion for writing, and you write well, our novel CAN become the next bestseller.
However, the biggest question that usually stops you from trying is, "am I qualified enough to write novels?
Can I write novels?
Yes, you can. Anyone can write novels.
Here's why.
No one is born a writer
Are you so sure of what you'd like to do in the future ever since you were born? If you are, then you're the lucky few.
Toni Morrison didn't start writing until she was 35. Many of us simply don't realize what we're interested in only until later.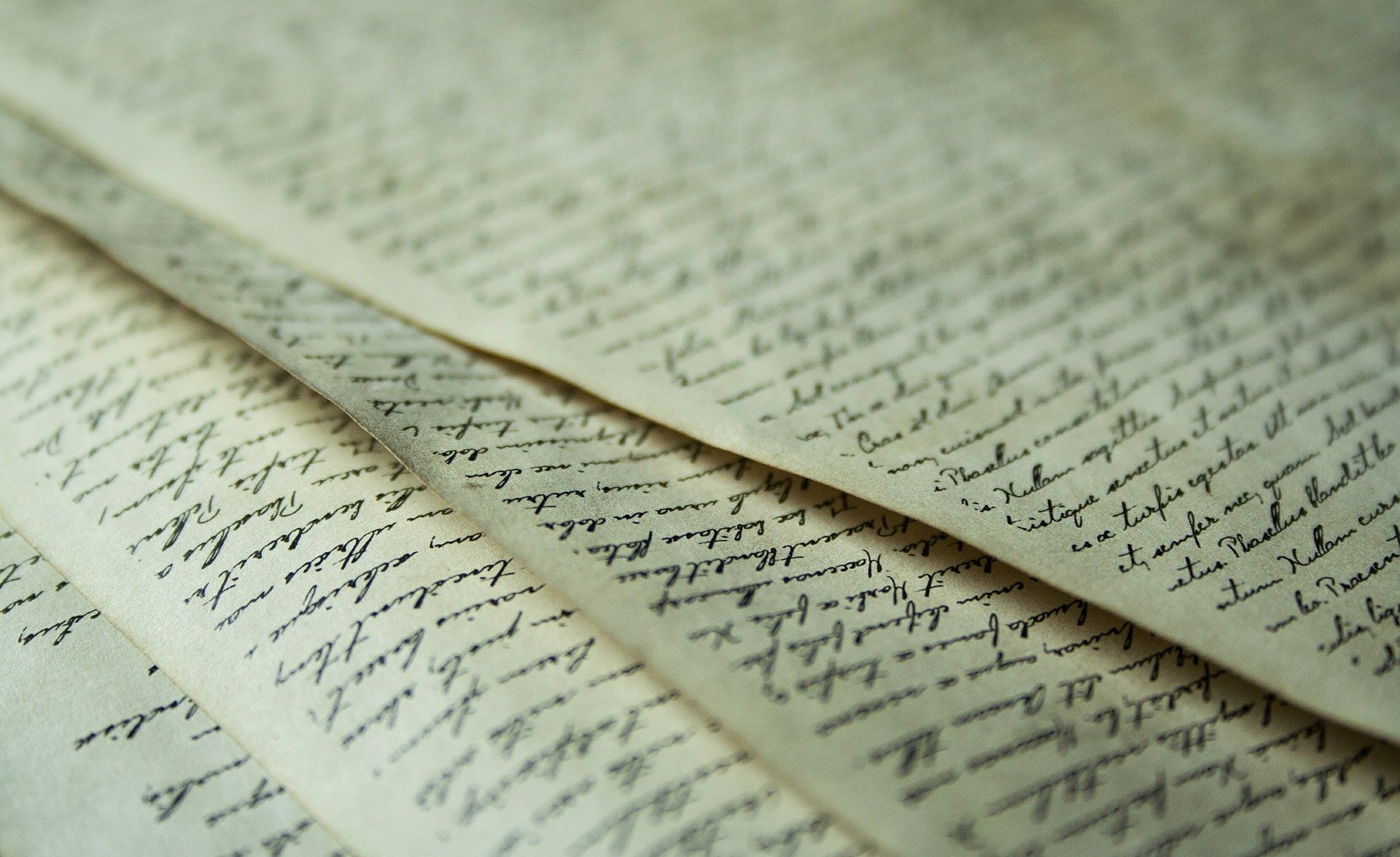 But if you have a strong interest in writing, don't let go of that passion. Start writing, now!
Unleash your writing potential
The reason why the idea of becoming a novelist seems foreign to you is that you only get to see the applause and cheers that successful writers received. What you can't see or imagine is their year-after-year of hard work.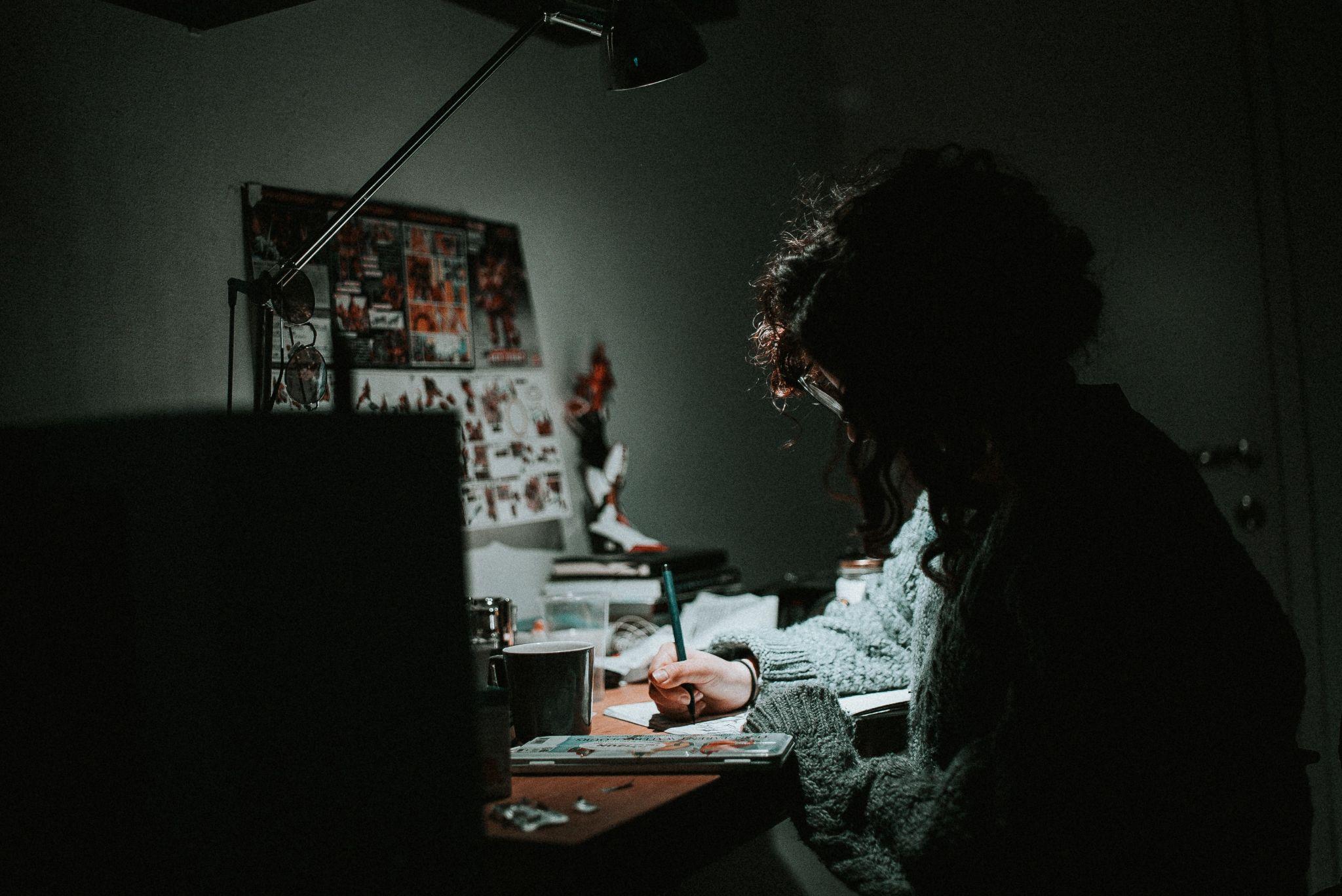 Stephen King, the world-known American author of science-fiction novels once said, "what separates the talented individual from the successful one is a lot of hard work".
Even when some writers do enjoy worldwide popularity later, not all of their works gain equivalent credits.
So stop comparing yourself with Hemingway. Not yet. Wait until you've unleased your writing potential.
You're a natural storyteller
The book The Storytelling Animal: How Stories Make Us Human by Jonathan Gottschall challenges our original understanding of stories based on researches in neuroscience and psychology.
He points out that storytelling isn't just escapist entertainment, but a method we use to navigate life's dilemmas and complex social issues.
If you take a closer look at your daily conversation, you'll find that everyone communicates by telling stories.
Also, at the workplace, storytelling has long been an essential element in product advertising and promotion.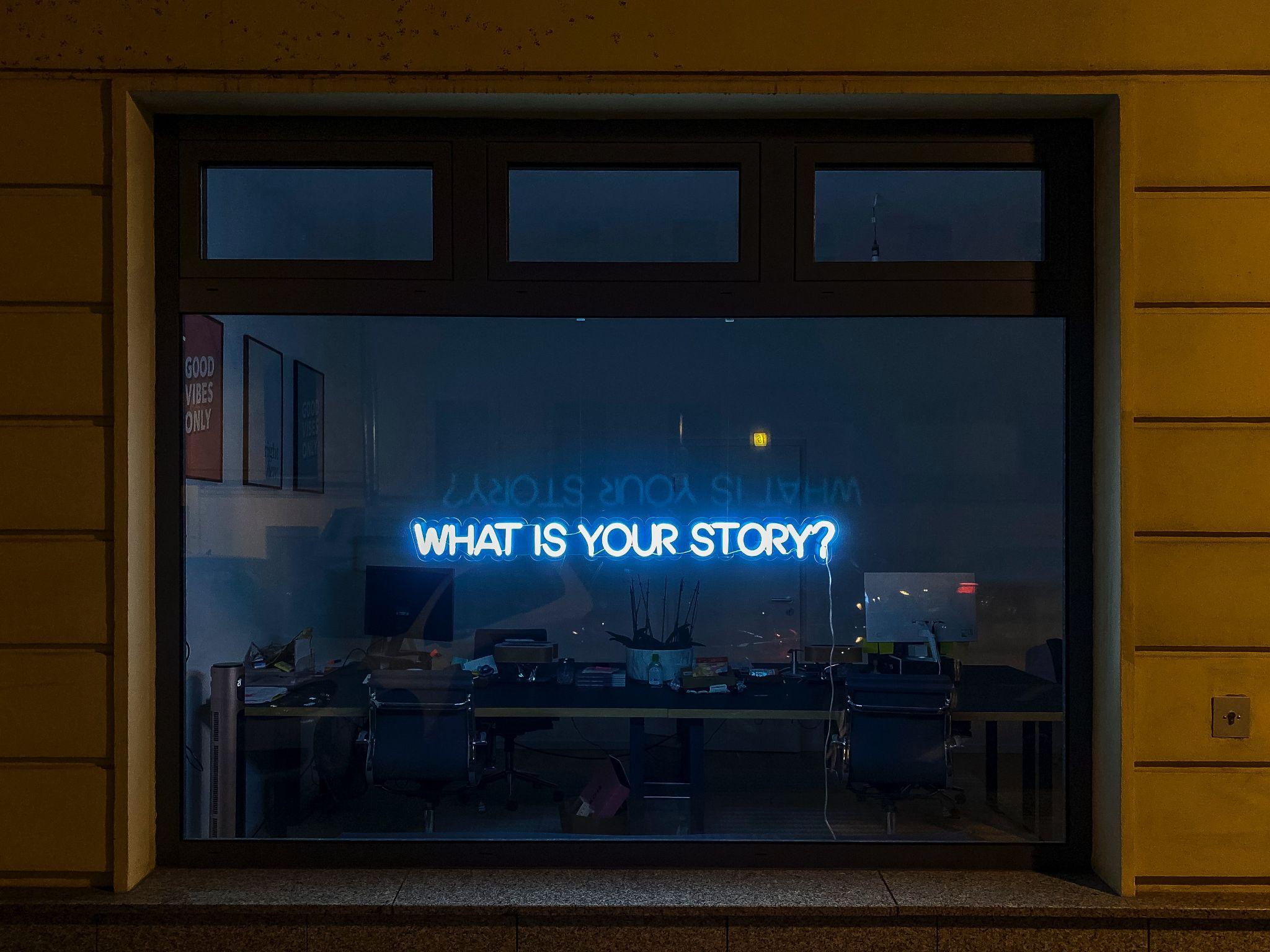 So why not write your own story when you're naturally good at it?
Find it hard to trust yourself? Not when you read on.
How can you become a novelist?
Now that you know everyone has the potential to write novels, here are 10 specific steps to help you turn that potential into success.
1. Plan your writing
Set a deadline and manageable goal for yourself to help you get used to writing every day, say 500 words per day.
Why 500 words? It's the number of words per page for a typical novel. If you write at this pace, congratulations! You'll be able to finish a novel (50,000 to 110,000 words) within just six months.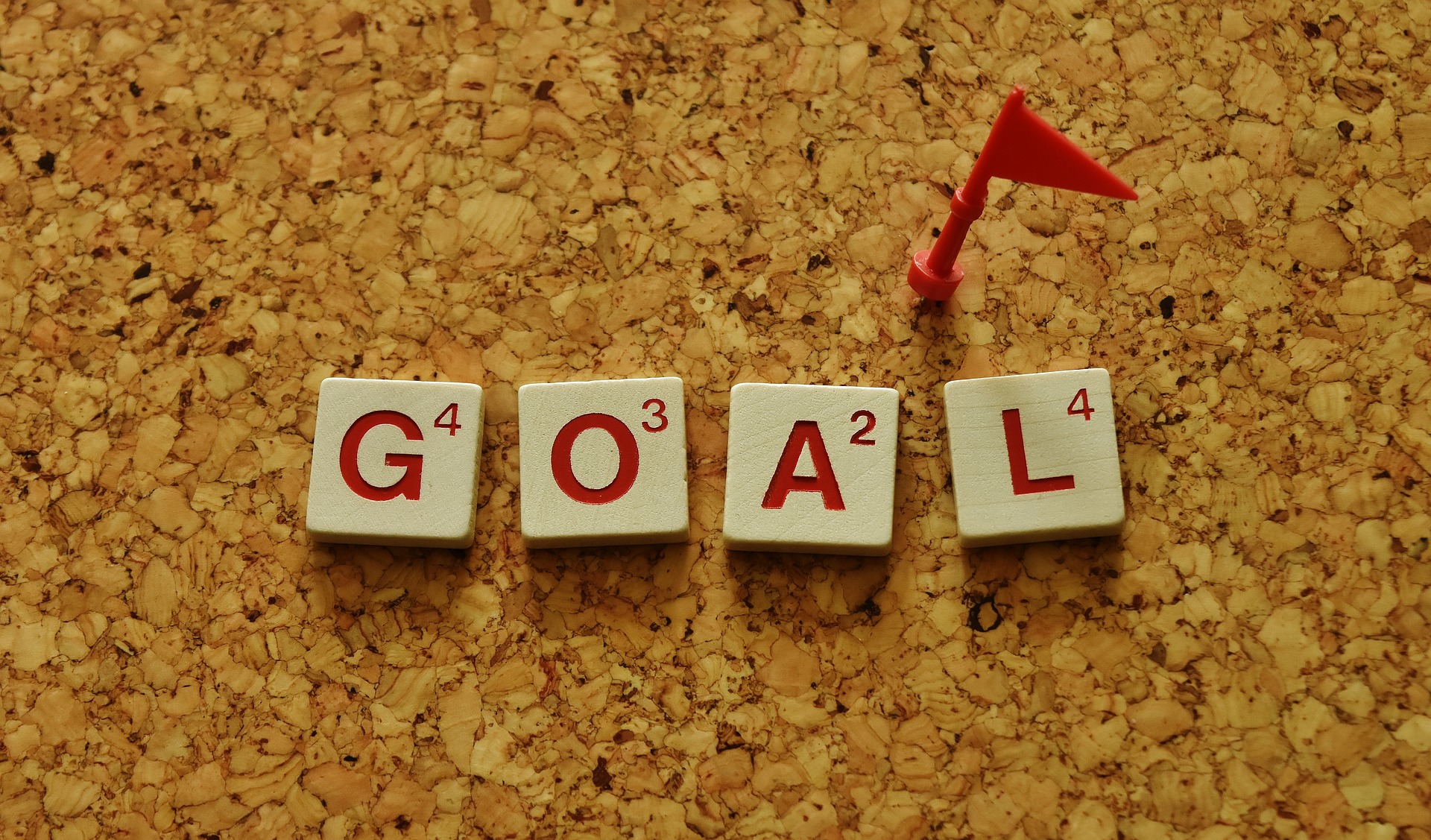 However, if you think that you'll write when you have the time, then you'll never get your novel finished.
So set a clear goal for your writing, and get your train of thoughts moving again.
2. Create a fixed writing schedule
Certain writers have their own set schedule for writing. Haruki Murakami gets up at 4 a.m. every day and writes for the next five to six hours.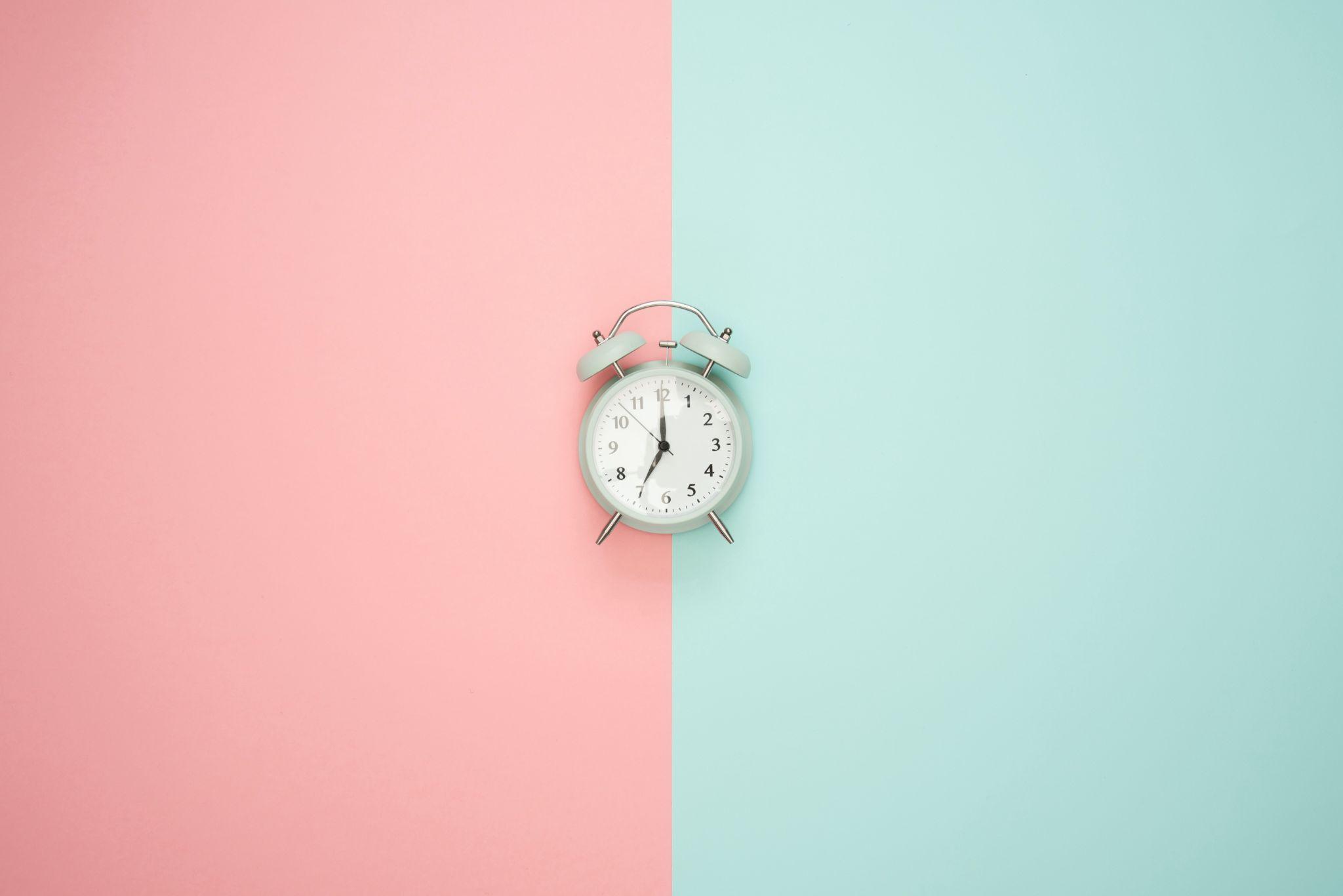 You can also create a fixed writing schedule at your own pace. When you do so, also make sure the place and time you write are free from distractions.
Some devices or software can help you stay focused on writing, and Effie is one of them. She is a writing software well-designed to make sure you're 100% concentrated on your work.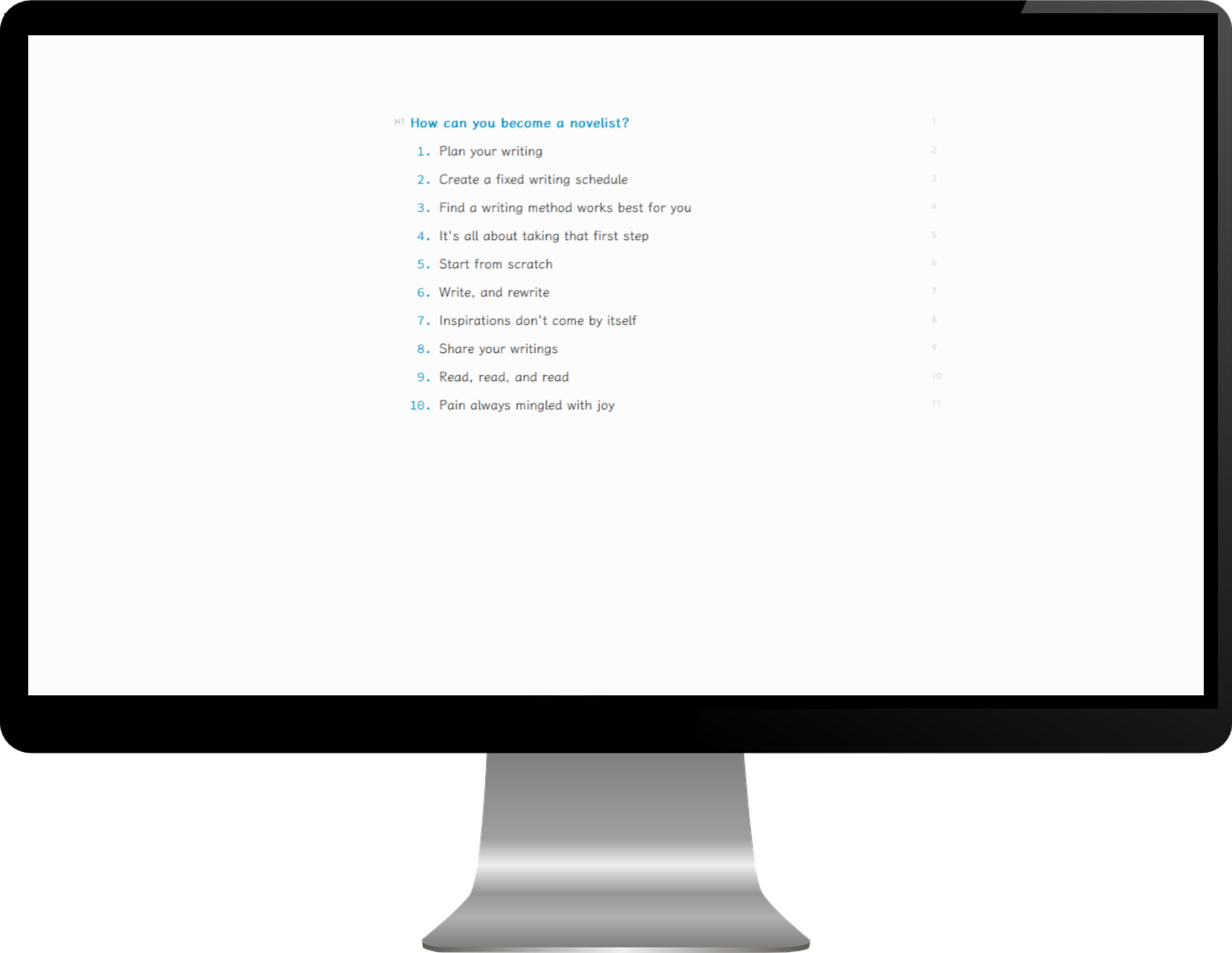 3. Find a writing method that works best for you
For novel writing, the Snowflake Method created by Randy Ingermanson is strongly recommended.
Apart from Snowflake Method, Zettelkasten (see also: How to Write with Zettelkasten?), nonlinear narrative, and many other writing methods are also great writing methods that you can try for yourself.
However, the best one for you is always the one that truly works for you.
4. It's all about taking that first step
There never seems to be a perfect time for writing. You can get distracted easily by your kids, your dog, your responsibilities, etc.
Zadie Smith spent almost two years writing the first 20 pages of On Beauty, while it only took her five months to finish the rest.
The beginning is always the hardest. "My first paragraph must be different," you might think.
Well, it should be, but not today. Not until you write something. Anything.
5. Start from scratch
If you find it's stressful with novel writing, you're not alone. The requirements on length itself already seem to be a mountain too high to cross over.
Then why not start from a short story (1,000 to 7,500 words)? When you feel more confident writing a short story, you can then move on to a novelette (7,500 to 20,000 words), a novella (20,000 to 50,000 words), and eventually a novel (50,000 to 110,000 words).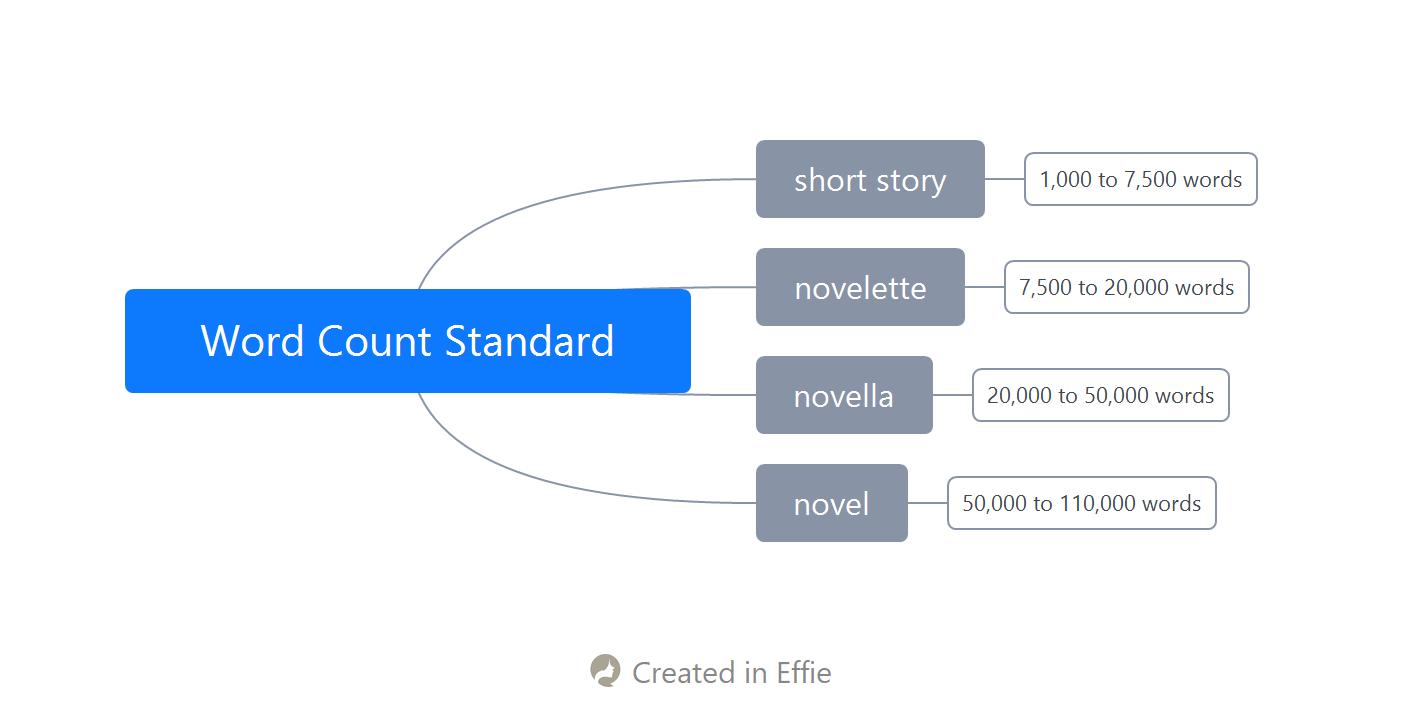 6. Write, and rewrite
Writing is the first step, rewriting matters even more. Khaled Hosseini finds the first draft difficult and laborious, it's the later rewriting process that he considers more enjoyable.
A good novel doesn't just show up overnight, it takes time and hard work.
Don't revise your draft until you've finished a chapter or achieved your daily writing goal. You can highlight the part where you're not satisfied with and revise it the next day.
Write badly and rewrite fabulously.
7. Inspirations don't come by itself
You can't expect your inspirations to come and remind you, "I'll stop by at 3 p.m tomorrow. Just FYI."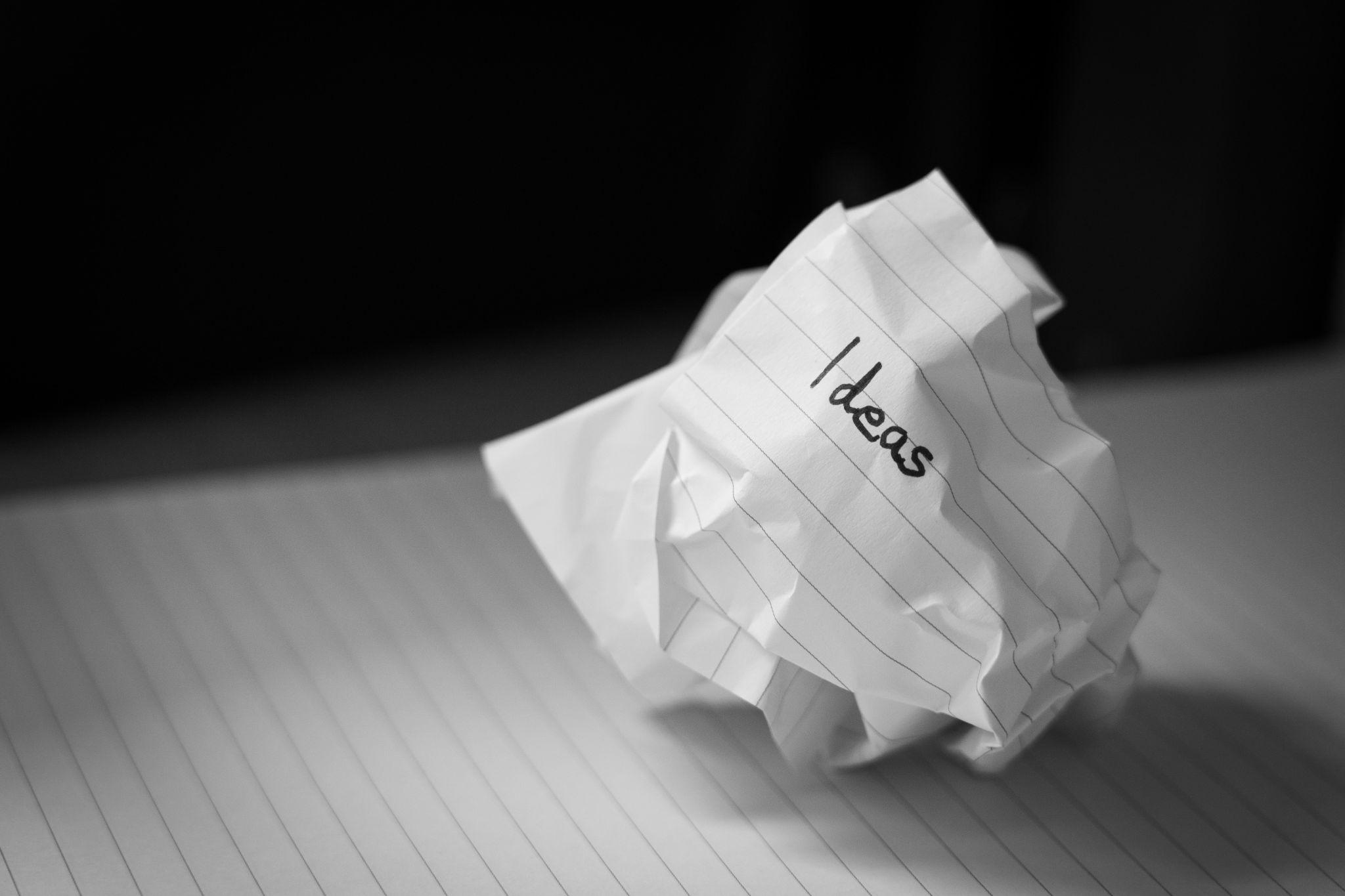 Although inspirations come and go in an instant, you can at least figure out where they normally come from. Knowledge, personal experiences, and critical thinking can all be great sources for multiple inspiration.
So don't just sit there and whine about lacking inspiration. Open up your mind and look at what you have at present from different perspectives, you'll get inspired instantly.
8. Share your writings
When you look at your work, you tend to give credit to yourself, a lot, since you're the only person who knows too well about the sweat and tears behind it.
Such kind of false self-assessment is almost inevitable. Even if you're honest enough to admit your writing isn't perfect, you can still fall short of a comprehensive evaluation.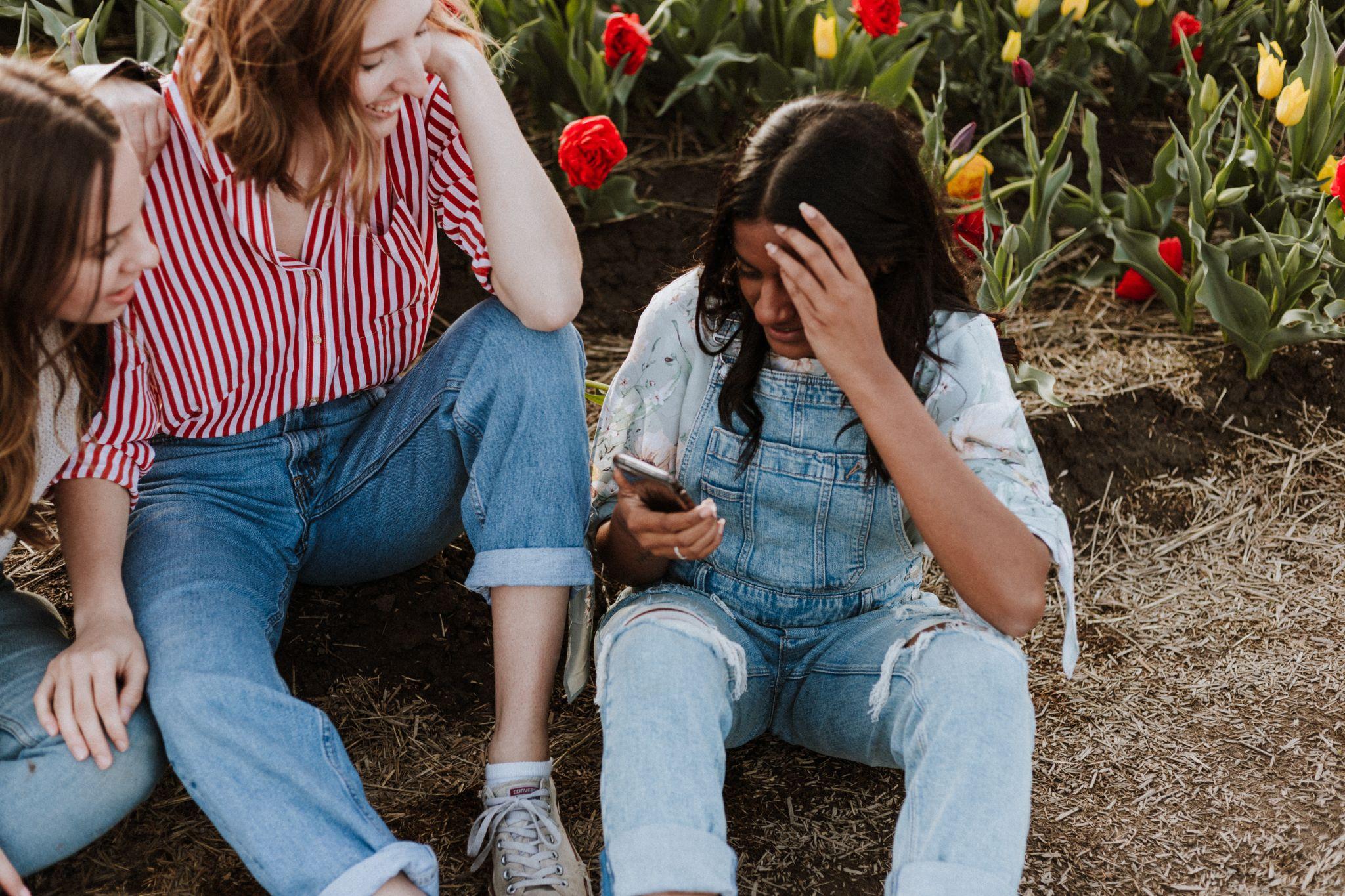 By the end of the day, your goal is to get your novel published. Criticism will come anyway. But the genuine feedback from your friends or experienced writers certainly holds more weight.
So listen carefully to their feedback. That's how you can write well later.
9. Read, read, and read
Read much more than you write. You can start with genres you enjoy reading or the one you'd like to try.
Sometimes, it's not that you don't have the talent to write, but that you read too little. When there's no input, there will be no output. Simple as that.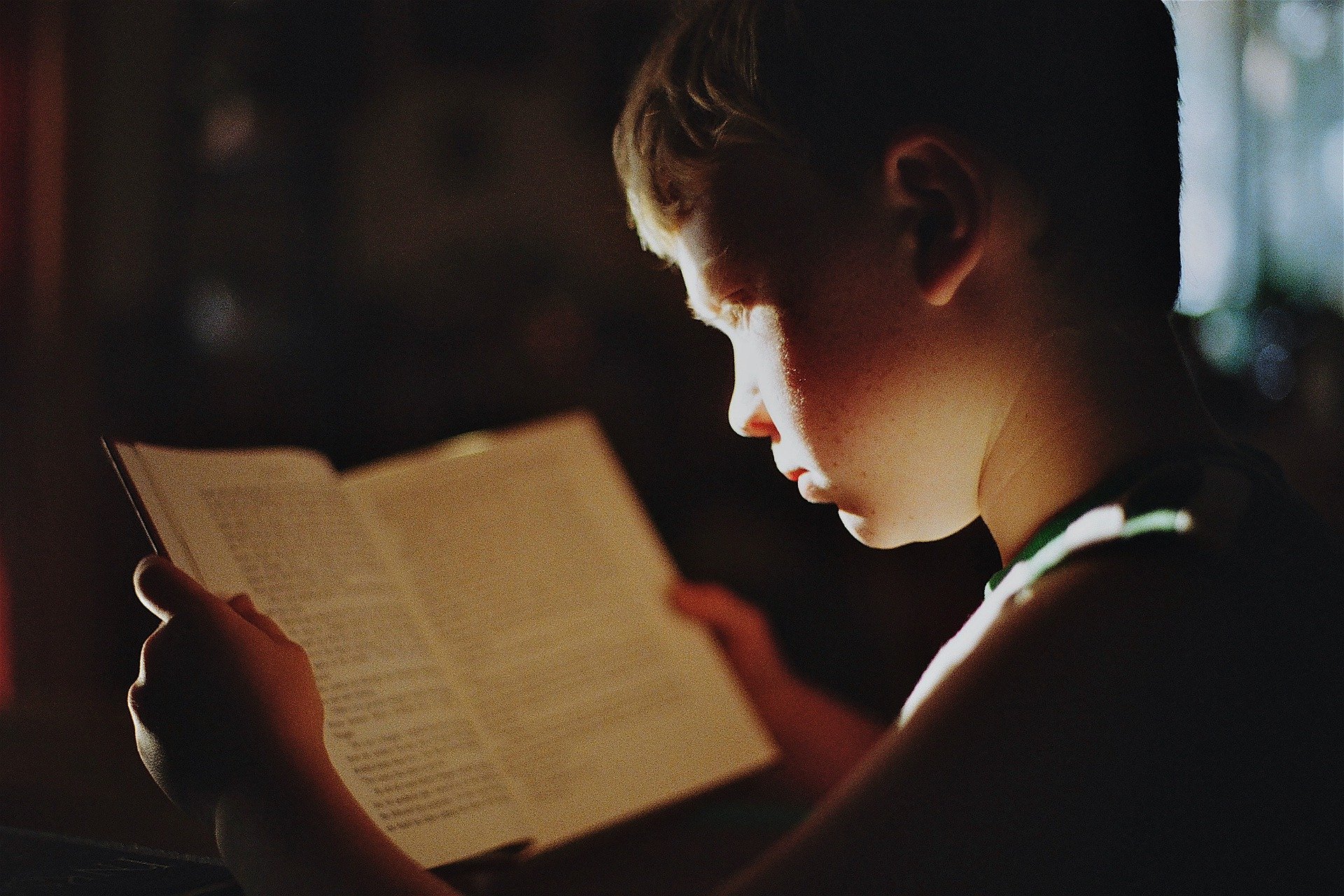 The possibility of writing great novels stays high usually when you've read great works. You write what you read. Like infants, who learn by observing and imitating.
By reading novels with a good reputation and popularity, you can then tell good from not.
The next time when you write your own novels, you're more likely to motivate yourself with a higher standard, hence with higher quality.
10. Pain always mingles with joy
Writing a novel can be painstaking, not just for you, for everyone, including those world-famous writers.
Just hang in there, a little longer, and you'll turn that sour lemon into something resembling lemonade.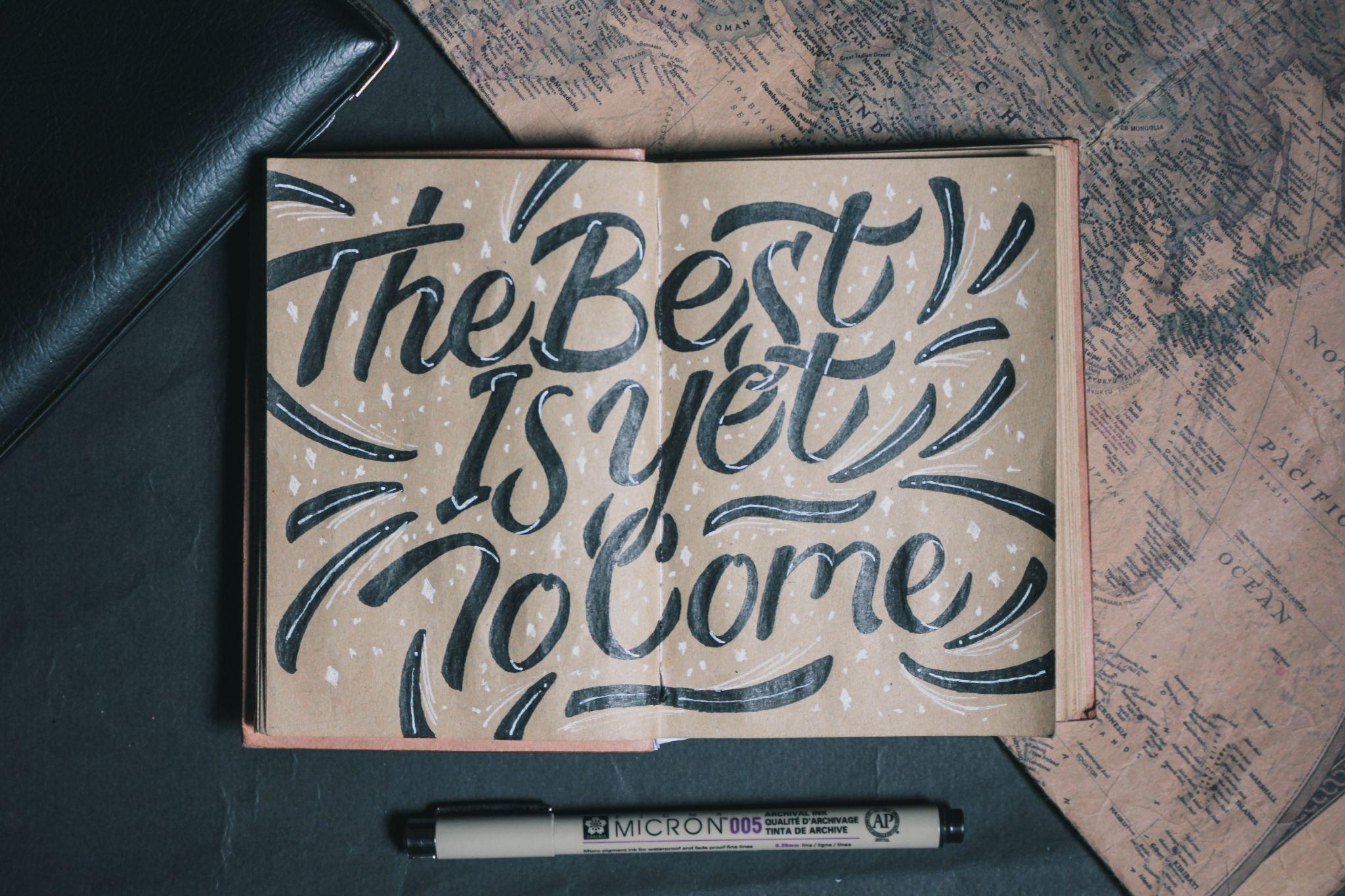 Rather than seeing writing as a hobby you only try for fun, how about seeing it as part of your life routine, a day-to-day breakthrough, however painful?
Some day, when you look back, you'll be so grateful and proud to see how much progress you've made for all these years.
Having said that, are you ready to set foot on an adventure of writing? With these steps, you won't easily get lost in the jungle of writing while still having a good time.
Don't forget to let Effie help with your writing. She helps to record your inspirations and organize your thoughts with sheets and mind maps, which serve to realize a better output later.
Download Effie now to write your first novel!